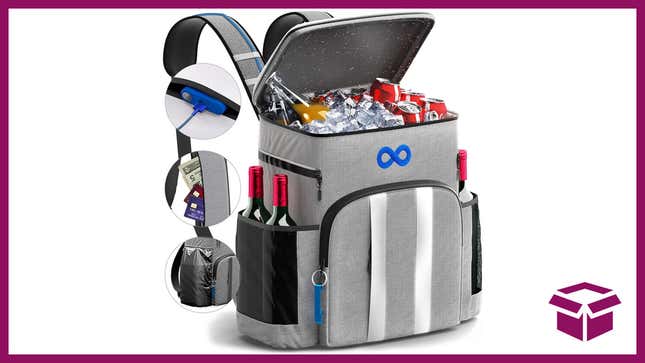 Sometimes an invention is so genius you wonder why no one has invented it sooner. For instance, this bestselling backpack cooler—it's $33 right now and it solves ... so many picnic problems. Carrying a cooler and a tote is cumbersome, especially on sandy or rocky terrain. But carrying the cooler on your back ... is genius.

54 Can Backpack Cooler | $33 | 34% Off | Amazon
This backpack cooler holds 54 cans—but can also hold bottles in its side pockets, and keep lunch hot too. That's because it has insulated, leakproof lining with waterproof zippers. All the condensation or barbecue sauces stay in! There are also zippers for your keys, wallet, and anything you might want to carry on your beach day. Grab this bestseller and start planning your cold-drink-fueled adventures.
This article was updated with new information by Jason Coles on 06/20/23.