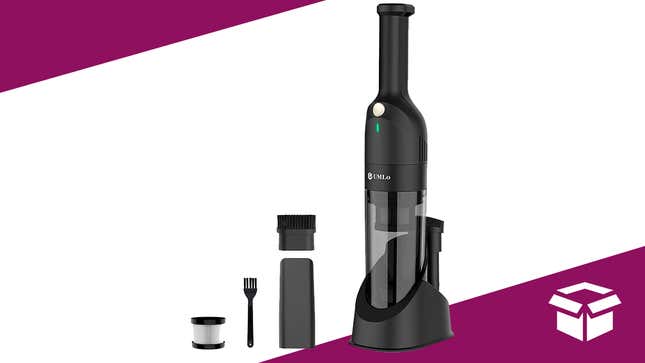 Let's get prices out of the way here. This vacuum is $60, down from $250. Clip the coupon for a few bucks off the listed price. This is a good handheld vacuum. 30-minute runtime, attachable brushes, narrow enough for the crevices of your car or the spaces between your keyboard. At 1.3 pounds, it's lightweight—easy to carry around your home.
Umlo Handheld Vacuum | $60 | 74% Off + Coupon | Amazon
The dirty stuff (ha, ha): this vacuum has a large dustbin and four layers of filtration to catch 99.99% of ultra-tiny dust. When needed, you can clean the filter in your own sink. It has two different power modes and a one-button design. Small and mighty! $60 down from $250 is, to borrow a word, bonkers.