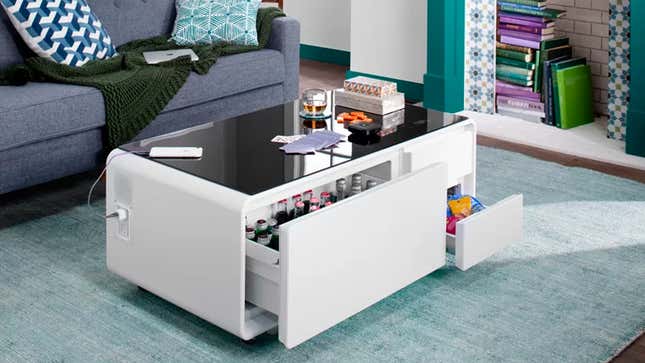 Smart phones, smart watches, smart fridges—and now, a smart coffee table has entered the battle. It looks like the coffee table of the future, because it is: the Sobro Smart Coffee Table has refrigerator drawers, a Bluetooth speaker, and a bunch of USB ports and outlets.

Snacktaku Drinks Pepsi's Time-Jumping 1893 Cola Flavors
Sobro Smart Coffee Table | $1000 | 33% Off | Wayfair
Its coffee table top is a touch panel where you can adjust temperature and Bluetooth volume. Pump those tunes, grab some cold brew, and change the LED light to match. It looks super sleek and hey, it's a great futuristic-looking space saver for your den or workspace. This table is currently 33% off at Wayfair, and I'm surprised it doesn't cost double.