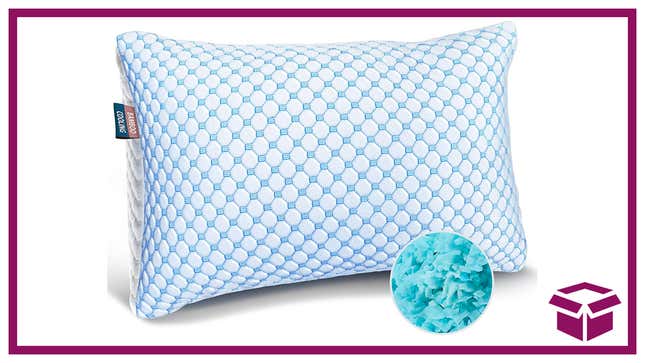 The floppy pillows you've had since college are just not going to cut it anymore. C'mon, you're better than that. And if straight-up memory foam doesn't send you floating off to dreamland, may we introduce you to shredded foam? Shredded foam is an adjustable filling that lets you add, remove, and fluff as much or as little as you please.
Snacktaku Drinks Pepsi's Time-Jumping 1893 Cola Flavors
Nestl Cooling Pillow - Queen Size | $30 | 23% Off | Amazon
These pillows—now only $30—are gel infused for a cool sleep. Whether you have AC or not, you'll always sleep on the "cold side" of the pillow. Flip the cover to its soft bamboo side if you just want a nice normal pillowcase. But honestly, spring and summer are around the corner—that cooling feeling will come in handy. Sweet dreams!