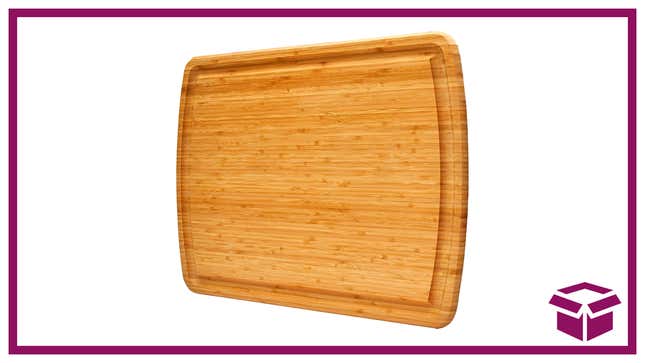 "But the Inventory, I don't need a cutting board that big!" Hush. Think of this bamboo cutting board a multi-use tool for your kitchen. Zone your vegetables while cooking so diced onions don't get everywhere, then dump the whole board in a big soup. Or cut the biggest watermelon from the famers market! Perhaps a charcuterie board for a crowd?
24" x 18" XXL Extra Large Bamboo Cutting Board | $60 | 15% Off | Amazon
Yes, the Greener Chef calls this their XXL cutting board, and yes it's a bit extra—but that's why we like it. Not only is it huge but fun fact! They say it weighs less than a baby. It's also roughly the size of a standard sink, so you can slide the scraps right into the garbage disposal. See? Plenty of reasons to buy this cutting board while it's 15% off.