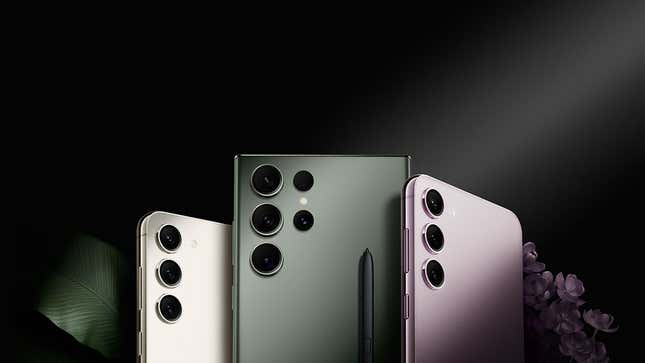 Samsung's newest line of Galaxy phones—the S23 Ultra, S23+, and S23—are available now. The biggest highlight of improvement over the S22 series is the camera. The S23 series supports a new Super HDR with a wider 12-bit dynamic color range. You can film in 8K and absorb 2.5x more light for incredibly clear details. You'll get brighter photos in low light conditions and it has a faster, more reliable autofocus. New features named Astrofocus and Expert RAW give you a ton of new controls over editing your photos at professional levels. Something extra cool about the S23 Ultra is it has a built-in S-Pen.

Snacktaku Drinks Pepsi's Time-Jumping 1893 Cola Flavors
Galaxy S23 Ultra | $100 Samsung Credit | Samsung
Galaxy S23+ & S23 | $100 Samsung Credit | Samsung
Galaxy S23 Series | $100 Gift Card | Best Buy
Galaxy S23 Series | Free $100 Gift Card | Amazon
A $100 Samsng Credit is being offered when you order from the Samsung site. In addition, Best Buy and Amazon are each offering $100 gift cards for their storefronts with your purchase.