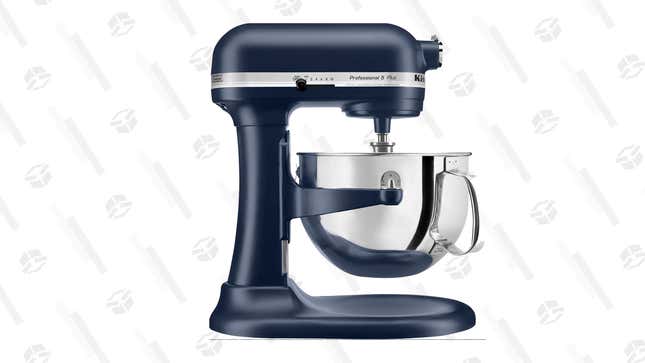 KitchenAid Pro 5 Plus 5-Quart Stand Mixer | $350 | Best Buy

Best Buy's been running some surprisingly great kitchen sales as of late, and we're gonna be honest: They're not to be missed. Today's "Are they really?" deal is on the KitchenAid Pro 5 Plus 5-Quart Stand Mixer. If you're a home chef of any kind, you'll know that brand new (as in, not "refurbished") and brand name products like this rarely drop down in price, so this is exciting. The KitchenAid Pro 5 Plus is a bowl-lift stand mixer that's down to $350, instead of its usual $450. It's a great housewarming gift, or present for a summer birthday who loves to host the barbecue. But also ... Just get it for yourself. This model is on sale in all four colors, can run at 10 speeds, and includes four attachments (though it's compatible with 10 total). Fresh out of the box and 23% off? Deal.
Snacktaku Drinks Pepsi's Time-Jumping 1893 Cola Flavors
This deal was originally published by Sophy Ziss on 06/06/2022 and updated on 07/08/2022 with new information.