Ladies are hitting the trails in droves, but finding the right gear can still be a tricky prospect. And, while some argue that women-specific gear isn't necessary, I'm here to debunk that myth. Sure, a tent is a tent regardless of who sleeps inside it, but it isn't that simple when it comes to other gear. Often, the female body has different needs that result in different product designs.
Below, I've included my seven favorite products that any female hiker would be ecstatic to find under the tree. I've used every single item on the list (...especially that last one!) and can promise that each product is tried, tested, and outdoor woman-approved
I'll be honest: finding a pair of flattering-yet-functional hiking pants for women is about as difficult as locating that proverbial needle in a haystack. If it looks good, it likely boasts zero functionality. If it performs well, there is a great chance you look like you're wearing a burlap sack. Fortunately, the Halle pants crush that trend, offering both functionality and a nice fit. The stretch 'Zion' fabric moves well with your body and dries crazy fast. Plus, they totally pass at urban pants, so you won't need to change your outfit before hitting the town.
G/O Media may get a commission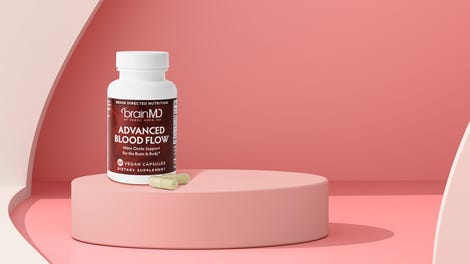 Okay, it can be argued that a t-shirt is a t-shirt regardless of whether it sits on a man or a woman's body. And you wouldn't be wrong. But a shirt specifically designed for a woman (or man) comes with benefits. Smartwool's new Intraknit line is 3D mapped to allow for more breathability in areas where it is needed. Plus, fewer seams and a snug fit mean you'll likely forget you're wearing anything.

Real talk: I love this bra. In fact, I just wore it for two weeks while living in a campervan in Europe (seriously). The Climalite fabric wicks sweat away and the racerback straps sit comfortably underneath a pack without any friction or hot spots. Bonus: The molded cups prevent the dreaded uniboob, which I always appreciate.

If you look at all of the gear needed for hiking, I'd argue that a women-specific backpack is near the top of the list (for most ladies, anyway). Women's bodies are different than men's so they need backpacks that have a shorter torso and narrower straps. The Aura AG also boasts Osprey's anti-gravity suspension transfers the load to your hips—and away from your shoulders—unlike any other backpack I've worn.

Designed for women (or anyone who squats while peeing), the Kula Cloth truly was a game-changer for me. Women frequently have no options when it comes to peeing on the trail, so Kula takes the guesswork out of our bodily habits. The purposeful design includes antimicrobial fabric that dries quickly. Use it, clip it to the outside of your pack, and let the sun's powerful UV rays work their magic while you hike on. No harm, no foul—and no accidental TP left behind in Mother Nature.

Let's go there, shall we? Having your period in the backcountry can be messy and frustrating, but the Diva Cup makes it easier. Instead of carting out used tampons, snag yourself one of these BPA-free silicone cups that is inserted...inside of you. It can be worn for up to 12 hours too, completely eliminating extra bathroom stops on trail and surplus tampon waste. It's a bloody miracle.

Okay, I realize the inclusion of this book seems self-serving (ahem, I'm the author) but hear me out! The book includes profiles on 20 amazing women from the outdoor industry, ranging from pro athletes to writers and photographers and social media influencers. Plus, you'll enjoy trail beta for 20 gorgeous hikes across the USA, leaving you with no shortage of options for your hiking bucket list. Get out there!

---