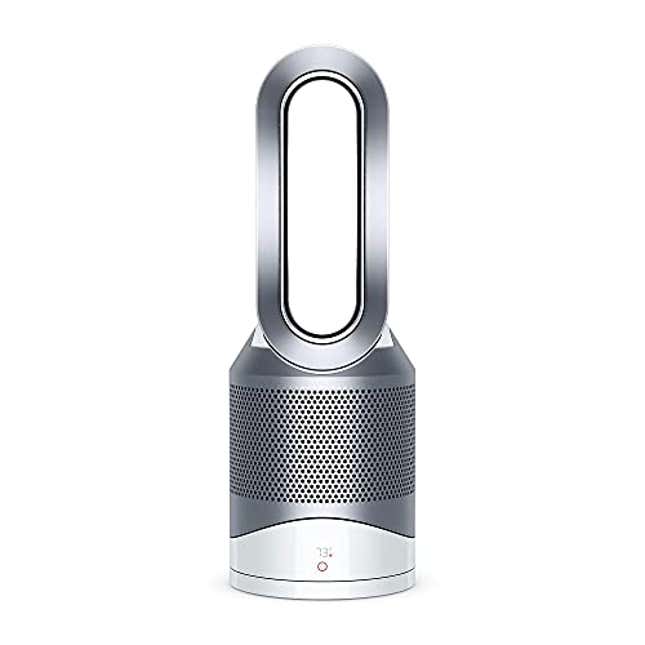 Why settle for multiple appliances in your home when you can enjoy the convenience of a 3-in-1 device? The Dyson Pure Hot+Cool™ HP01 Air Purifier, Heater, and Fan is an essential product that you didn't realize you needed until now. With its multi-purpose design and sophisticated technology, it's time to upgrade your home environment on Amazon today.
One of the standout features of the Dyson Pure Hot+Cool™ HP01 is its amazing capability to capture and trap pollutants, providing you with cleaner air. Thanks to the 360 ̊ filtration system that combines a quality filter to capture unpleasant odors and gases along with a HEPA filter that traps 99.97% of particles as tiny as 0.3 microns in size. It doesn't merely freshen the air; it makes it significantly cleaner.
Is your air too still? The Dyson Pure Hot+Cool™ HP01 is also a powerful fan. Its Air Multiplier technology generates a remarkable circulation power, drawing distant pollutants into the machine and projecting purified air throughout your entire room. With a choice of 0 and 70° oscillation, you have control over the direction of the airflow.
The Dyson Pure Hot+Cool™ HP01 isn't just an air purifier and fan—it's also a heater. As winter approaches, the device can warm up your room with purified air, eliminating the need for a separate space heater.
This multi-functional device also comes with user-friendly features such as a sleep timer, LED display that turns off after 10 seconds of inactivity, and an easy-to-change filter with automatic filter-life notifications. The machine can also be programmed to turn off after pre-set intervals for added convenience.
Adding to its sleek design, the Dyson Pure Hot+Cool™ HP01 comes with a curved and magnetized remote that stores neatly on the machine itself.
Possessing a stunning white/silver design, it matches any room decor without appearing out of place. It's a single, compact appliance to purify, heat, and cool your home. Visit Amazon today to take advantage of the 9% discount on the Dyson Pure Hot+Cool™ HP01 Air Purifier, Heater & Fan.
This deal was originally published by Inventory Bot on 7/12/23 and updated with new information by Se Jeong Bae on 7/13/23.