Cold brew coffee has gone from a novelty beverage to a non-negotiable part of many people's routines in hot months. (I include myself in that!) There's the bliss of a cold sip of coffee on a hot morning, of course, but I also appreciate the slightly more intense caffeine buzz in cold brew, especially useful when the heat makes morning commutes even more enervating.

But even devoted hot coffee brewers can find themselves forking over money to coffee shops for cold brew. (And its way more expensive than a basic cup of hot coffee, too) But I get it–and am guilty of doing the same thing. Cold brew can't be brewed up in mere minutes, and requires more planning and forethought. The good news, though, is that once you remember to let your beans and water sit for a day or so, it's really hard to mess up. I've even found it's a great use for inexpensive beans: the slow brewing process really mellows out any harsh flavors that you might notice in hot coffee.
https://theinventory.com/amazon-coffee-deliveries-or-how-i-learned-to-stop-worr-1834219128
So if you, like me, have resolved to stop spending so much money at coffee shops this summer without sacrificing this popular summer brew, here are supplies that can set you up for success.
For something that's so simple, I've found a ton of different recipes for making cold brew. I started making it successfully three years ago, and am very happy with this method: A former coworker who used to be a barista recommended a pound of coarsely ground, light roast coffee mixed with two liters of water. Mix together and let sit for two days (I've gone as long as 60 hours) and strain. Depending on how strong the concentrate is, it can last for up to two weeks easily. Our reader pick for this method is using a Mason jar and nut milk bag, but you'll have to have several Mason jars to make that much concentrate at once. I actually prefer brewing it in a plastic gallon jug to minimize the number of jars I have sitting around my counters. Since you're cold brewing, the plastic won't leach. But if that makes you leery, you can also buy glass gallon jars.

G/O Media may get a commission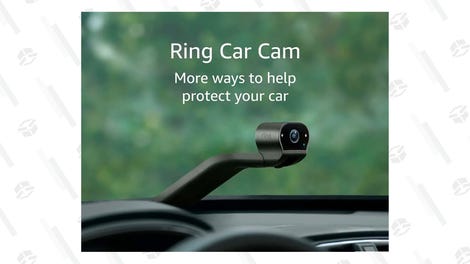 There are a number of cold brew systems on the market. I've found that the best imitate the basic home brewing method, but simplify the messy straining step. OXO's cold brewer allows you to control the brewing time and grind. When you're ready to drink or store the concentrate, you simply push down on the release switch, and it drains into a carafe through a purpose-built strainer.

Because this is OXO, there are lots of little details that add ease to the experience. The carafe is also suitable for storage, with a lid that doubles as a measuring cup for when you mix your concentrate with water or milk. Because the cold brew only strains when you want it, you can also simultaneously brew coffee while using the carafe for storage. It also doesn't require extra accessories, like an extra strainer, for use. You can read more about OXO's cold brew system here.
https://kinjadeals.theinventory.com/give-the-gift-of-oxos-incredible-cold-brew-maker-for-20-1830845399
Here is where I actually like to use Mason jars in the cold brew process. The heavy-duty jars won't tilt or spill in your fridge, nor will the coffee stain them over time. If you find the wider mouth difficult to pour from, Amazon sells plenty of reusable glass containers with narrow spouts for easy pouring.

OK, drinking cold brew definitely doesn't require special equipment. I've drank it out of a juice jar, Mason jar, and wine tumbler. But I do believe part of the fun of iced coffee is the straw. Disposable straws have fallen out of favor recently (to say the least), and since you've gone through all this trouble to save yourself from buying disposable plastic, why not pick a straw you can use again and again too?

We first wrote about Kleen Kanteen's reusable straws back in 2015, and they remain one of the few brands that combine the sturdiness of metal on the base with the silicon tip for more comfortable sipping. This highly-rated glass set also has the added benefit of being thick enough to slurp down smoothies as well.
If you want a true to-go experience, there are plenty of double-walled cups that prevent condensation and keep your drink insulated. Kleen Kanteen, once again, is a great option, if a bit pricey. Their double-walled cups can keep drinks cold all day, but do require a straw and lid set purchased separately if you want to use a straw. The good news is that the straw set will fit on all 16 and 20 oz. glasses, which gives you lots of options.
Another good to-go option that's completely plastic-free is this cup, which is made entirely from glass and silicone. Silicone, unlike plastic, will eventually degrade when thrown away.
If you know you aren't going to remember to brew at home, buying concentrate is still a huge money saver. And if you're less than diligent about grocery store runs in the summer, ordering it online can be an easy way to keep it in stock. Wandering Bear is my favorite currently available on Amazon. WIth 16 servings in a container, it works out to under $2 a cup. If you pour yourself extra large servings, you can still get about ten drinks out of it, and at $3 per cup, that's still cheaper than Starbucks.

---