Whenever I start talking about guys wearing white jeans, I sound like a life coach. But instead of helping you reach your weight loss goals or achieve your career aspirations, I just want you to see that it's possible to live a fulfilling and stylish existence, free of freak accidents involving a ketchup delivery truck colliding with your pristine, fluffy cloud-colored pants.

All that is to say: Yes, you CAN wear white jeans without sustaining serious stains on them before lunch (or at lunch, for that matter).
The extra bonus of being a guy who's brave enough to wear white jeans in the summer? There are so few of you out there that you're sure to stand out in a sea full of boring dudes wearing safe, stain-hiding shorts and pants.
Below, you'll find seven pairs of white jeans at every price point:
A good introduction into white jeans. Low investment, and easy to return if you decide you simply can't stomach the stain risk factor. Plus, we know from Prime Day that Amazon has been stepping up their in-house fashion game. So don't be afraid to order these the next time you hop on the site for batteries and a new garden hose (I still find the fact that all those things would come in one delivery weird here in the year of our Lord 2019? What a world!).

G/O Media may get a commission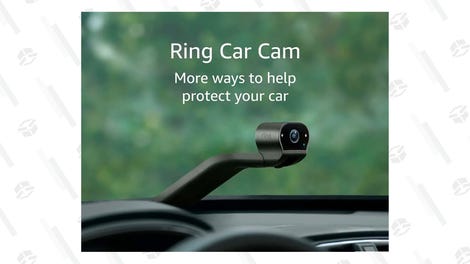 I keep imagining the product team at Gap going back and forth on the color of this pair of jeans in endless product development meetings. And that ultimately, they couldn't quite bring themselves to make jeans in white. Like they just knew their customer would be like "Mm, I don't know. I might spill on those." Regardless of how these jeans were birthed into existence, the style and price point on this pair makes them a good "bumper lanes at the bowling alley" way to start feeling more comfortable in a lighter style denim.

Not too skinny, not too roomy (though if you're working with some soccer player thighs, go with the 501 style instead). Wear yours with a white T-shirt and pool slides on the weekend, or a chambray shirt and driving shoes for a more sophisticated vibe.

For fashion-curious guys on a budget, this slim stretch denim from J.Crew hits a style sweet spot. You won't break the bank, but if you do manage to keep 'em clean through the end of the summer, they'll hold up for at least a few more seasons to come.

Banana Republic has gotten flack in the past (with good reason!) for their pants fitting, ah...what's the technical term? Ah yes, "weird." With their Rapid Movement style of pants, though, it's a whole new ballgame. The straight style is ideal for those with a little more junk in the trunk.

Another not-quite-white pair. They're cut slim with just enough give to bypass any "breaking in" period. At $180, they're certainly not the cheapest pair, but you can wear these with a light sweater and braided belt for serious Hyannis Port vibes.

A fashion crowd favorite, you may wind up buying this Fit 2 style from Rag & Bone in every color after falling in love with your first pair. Just seems fair to warn you now.

---