Cleaning isn't high on the list of extracurricular activities for typical college students, but the life of typical college students is certainly one in which some cleaning is required. Laundry needs to get done eventually, dorm rooms get stale and take on a funky odor over time, and well? Barf happens. Fortunately, there are small and multi-use cleaning products that work perfectly in dorm rooms to address the specific types of messes a typical college student is likely to face.

Jolie Kerr is a cleaning expert, advice columnist and the host of the podcast "Ask a Clean Person." Each week, she'll round up five essential cleaning products, tools and organizational systems to help you live your tidiest lives. Do you need product recs? Email Jolie or tweet at her with requests or questions!
---
Laundry Hamper
Sure, you could throw your dirty clothes on the floor, but you can't pick the floor up and carry it to the laundry room, and that's why you need a laundry hamper of some sort. There are tons of styles to choose from, but this pop-up style hamper is a great choice for dorm rooms and other small spaces for a few reasons. First of all, as long as you don't totally overstuff it, it can be picked up by its handles and toted to the laundry facilities. Second, because it's mesh-sided, dirty clothes and towels that are slightly damp will be less prone to develop a mildew-y smell while they await washing. And the collapsable design means it will be easy to pack and store when it's not in use.

You'll also need detergent! Pods are definitely The Thing To Use when you're dependent on a shared laundry room, because it's so much easier to grab a single pod, or a handful for days when you're doing more than one load of laundry, than it is to carry a heavy bottle of liquid detergent along with your dirty clothes. It's also not a bad idea to get a set of mesh washing bags, which will help to keep small items like socks and underwear from getting lost in communal machines.
G/O Media may get a commission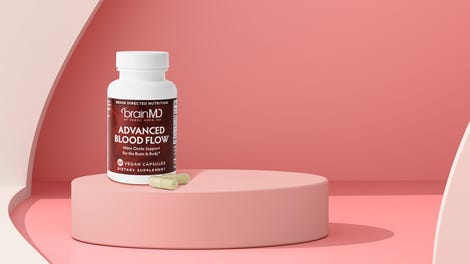 ---
Rubbing Alcohol and Enzymatic Stain Remover
There are 10,000 (rough count) stain removers on the market. Which to choose?!? Well, I'll tell you: First, get yourself a bottle of rubbing alcohol. Yup rubbing alcohol! It's an excellent stain remover — it will take out everything from ink to Sriracha stains. It can also be used to clean electronics like laptops, tablets and cell phones, so it's a pretty handy thing to have around! Rubbing alcohol can be purchased in a spray bottle, which makes it super easy to use for cleaning purposes.

The other product to keep handy is an enzymatic stain remover. There are a bunch of good ones to choose from, like Zout, Krud Kutter Sports Stain Remover, and Puracy Stain Remover. And here's why you want one of them on hand in your dorm room: Enzymatic stain removers are The Thing for protein stains (welcome to science class!) and protein stains are a thing that pretty much every college student is going to have to contend with at some point, because those are the stains caused by stuff that comes out of you, like blood. And like sweat. And also like vomit. You know, from … food poisoning.
---
A Small Steamer
Let us level with one another here, as we are all adults and we can do such things: Those dinky mini ironing boards are functionally useless and also none of you are going to be placing a premium on ironing during your college years. With that said, there will be times when you'll want to de-wrinkle your clothes, and this lil' $20 guy is exactly who you'll want in your corner when that time inevitably comes. Bonus: Steaming can freshen up a stale-smelling garment, if you need to get another two, three, ten wears out of it.

---
Ozium
Speaking of smells! Dorm rooms can get stinky and stale for a lot of reasons: Dirty clothes piling up, skipping too many showers during finals week, not-quite-empty takeout containers strewn about … lots of reasons. When things start getting a little too rank, skip candles and scented air fresheners that only serve to mask odors and opt for Ozium instead. Ozium does have a scent of its own, but it dissipates pretty quickly as the product works to neutralize environmental smells. It's pricier than similar products, but it's worth the extra money because it seriously works. Look, let's not stand on ceremony about why this stuff is so clutch: It's the go-to odor eliminator for stoners.
---
Shop Towels
Ditch regular old paper towels and level up with shop towels. Shop towels are basically souped up paper towels and they're GREAT in a dorm room because they can be used to quickly mop up spills. They're soft enough to double as napkins, and you can pair them with that rubbing alcohol you so wisely bought to wipe off desks and other hard surfaces.

---