Ew David! The new season of Schitt's Creek launched on Netflix today and you're not even dressed for the occasion?!

Here at SG HQ, we're celebrating the return of the Rose family to our (American) screens the best way we know how - by sharing our favorite Canadian brands in honor of the sitcom from our neighbors to the north. And maybe with a cocktail or two at the Wobbly Elm later.
---
Based in Vancouver, British Columbia, Herschel has expanded quickly since it was founded by a pair of brothers in 2009 (I know! Seems like it's been around longer, right?). Named for the town where the two grew up, Herschel's backpacks, bags, and other accessories often hit #SGapproved "best of" lists.

SG picks:
G/O Media may get a commission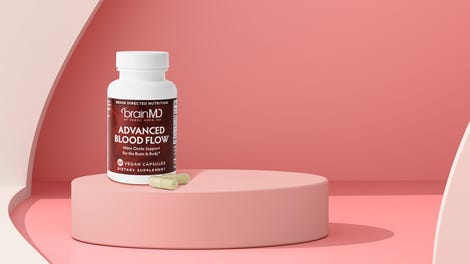 ---
Latin for "us," Nobis is a Canadian outerwear brand boasting ethical sourcing and a lifetime warranty for its luxe jackets. This outerwear is...not cheap (it's gotta keep Canadians warm after all. That's no small feat!), but the jackets are all machine washable, so at least you'll save on dry cleaning costs.

SG picks:
Windproof & Waterproof 650-Fill Power Down Bomber Jacket with Coyote Fur Trim, $895
Kane utility parka, $995
Packable Quilted Down Jacket, $575
---
Founded in 1962 in Canada, Sorel has long been known for its well-crafted and surprisingly stylish boots. A true "fashion meets function" brand, the company's footwear offerings look as good tackling hiking trails as they do your city commute.

SG picks:
---
Founded in Vancouver, British Columbia in 1998, we all have Lululemon to thank for making yoga pants acceptable "getting coffee/going to Target/attending a casual dress code wedding" clothes.

On the men's side of the store, the brand's ABC pant has become a staple in athleisure-loving guys' wardrobes everywhere.
SG Picks:
ABC pant, $128
Metal vent tech short-sleeve shirt
Metal vent tech long-sleeve shirt
---
Another Canadian company headquartered in Vancouver, Indochino sells made-to-measure suits, shirts, jackets, vests, chinos and outerwear, all produced in and shipped back from China. Some guys may balk at the choices to be made while shopping (How many vents for that suit jacket? What about the lining?! Color of buttons!?!), while others appreciate the MTM experience at an affordable price point.

SG picks:
Hemsworth charcoal suit, $399
Helmsley shirt, $79
Highcliffe mac coat, $345
---
It's unclear if this Toronto-based brand is best known for outfitting the Canadian Olympic team for the opening ceremonies or Ted Mosby on How I Met Your Mother (seriously, every hoodie that dude owned was Roots. Did they have a kickback deal in place or something??).

SG picks:
Breathe hoodie, $88
Cabin socks, $19 (two-pack)
Packable down jacket, $178
---
Every pair of jeans from Naked & Famous Denim is cut, made and sewn in Canada. Designers travel to Japan multiple times a year to find new fabrics, working with denim mills to develop cult-status styles, cashmere blends, reflective denim, and more.

SG picks:
Weird Guy slim fit selvedge denim, $106
Skinny Guy jean in black power-stretch, $119-145
---