Clear the Rack comes around somewhat regularly, but Nordstrom Rack has dropped more deals today than we've seen in a while. If you're in no mood to sift through thousands upon thousands of on-sale items for men, women, kids, and home, that's fair—we've done it for you! Below, find a few of The Inventory squad's favorite finds, and be sure to buy your picks soon before the rack is cleared out.

Casual plaid button-downs are probably not far behind socks and underwear in my hierarchy of closet needs, and this one's from a very good brand, is in a good color, and is only $26.

---
G/O Media may get a commission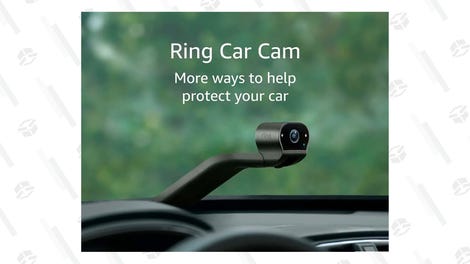 Similar to the above, but the fact that it's a solid navy color lets you dress it up a bit more than you could a plaid shirt. It's also linen, which is a nightmare to keep unwrinkled, but feels amazing during the summer. If you're feeling bold, there's also a salmon one for a couple bucks less.

---
It doesn't have the sectioned sole of the company's more famous ZERØGRAND shoes, but the Stitchlite upper on this sneaker looks great while letting your feet breathe. Plus, any time you can get a pair of Cole Haan shoes for $55, you should.
---
This is my actual, exact office sweater. It lives on the back of my desk chair, and I wear it every time it is cold in our workplace, which is always. Extra points for coziness and the fact that it really goes with everything.

---
A good trench is a fall essential. I love the mustard color and oversize fit of this one from Something Navy, a collection by blogger Arielle Charnas. Plus, it's a Nordstrom exclusive, so this is probably your only chance to buy it.

---
The tiny studs included in this set pack a big punch in the personality department. I rarely change my earrings, so I usually go for ones that are about this size. And what can I say! I work in digital media! So these are #relatable (the dollar sign is ironic, get it?!).

Cool fashion boot for budget-conscious fashionistas. $19.

---
A hat in a chill color. Hints you want to be outdoors. $6
---
"Grown-ups never understand anything by themselves, and it is tiresome for children to be always and forever explaining things to them." Plan to live in the moment. $6.
I basically live in my athleisure wear when I am not at work. Even if I am not going to the gym, I prefer these over regular leggings nowadays. $15 for high-waisted leggings is not a deal to be missed.
---
If you don't own a robe, you're literally doing life wrong. Why put on extra clothing like a bulky sweater when you can snuggle up in a soft robe? It is like a hug for your entire body. I want to mush my face in this robe.

---
I live for shirts that are not only soft but barely touch my body, but also won't make me look like a human potato. This is one of those shirts. For $10, I want to buy it in every color that hasn't sold out. Even mauve.
---