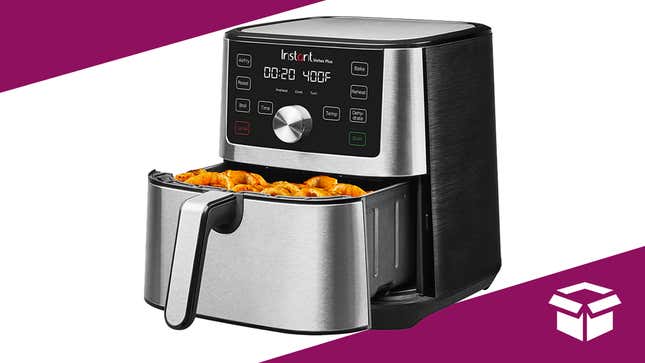 Instant makes more than just the Instant Pot—this $90 air fryer is something to write home about. Its six-in-one functionality means it's more than just an air fryer: it air fries, broils, roasts, dehydrates, bakes and reheats to your heart's content. It works with something called EvenCrisp technology—which pushes the airflow evenly (hence the name) for crisping on every crumb of food.
Instant Pot Vortex Plus 6-in-1, 4-quart Air Fryer | $90 | 31% Off | Amazon
Not to mention, this baby is a bestseller in multiple categories: overall in kitchen and dining, but also in deep fryers (sure), air fryers (obviously), and kitchen cookware too. Loved by all, despised by none—and dishwasher safe. You truly love to see it!