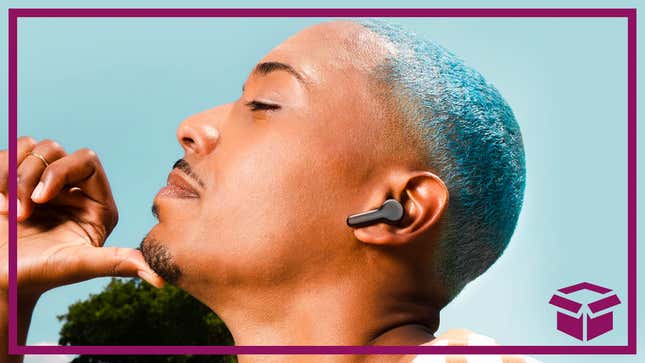 Great audio for the low price of $35? Sign me up. The new 2023 Amazon Echo Buds are on sale—for 30% off during the Prime Day sale. These use Bluetooth 5.2 to pick up on details your ears wouldn't even believe! 12mm drivers escort that audio to your ears—and all your songs sound new again. Compatible with iOS and Androids, compatible with both Alexa and Siri—these are next-gen earbuds that do it all.
Amazon Echo Buds (2023) | $35 | 30% Off | Amazon
These lightweight buds are great for workouts since they're sweat-resistant and stay firmly positioned in the contour of your ear. Our buds (haha) at Gizmodo were impressed with the comfort and design of these Amazon Echo Buds. And when it's time to head to work? Switch seamlessly from your phone to your laptop. Easy! Treat yourself to this upgrade—I mean, come on, it's only $35.
This story was originally published by Erin O'Brien on 06/14/2023 and updated with new information on 06/29/2023 and by Miranda Martin on 7/11/23.