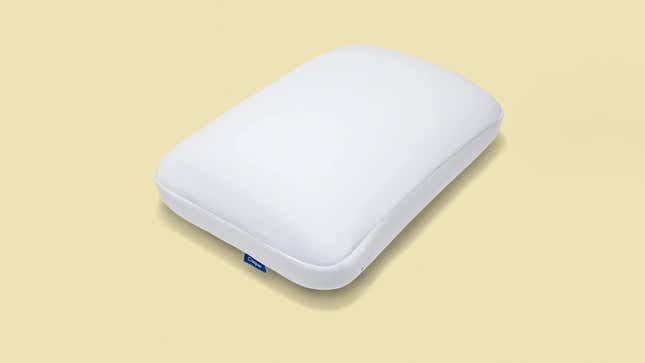 Casper calls themselves Sleep Specialists. A lofty title for people who specialize in fluff and foam. But once you sleep on a hybrid pillow, maybe you'll understand why. This 10% of pillow doesn't get lumpy over time, because it has the consistency of a memory foam pillow, with the ability to adjust that you get with a fiber pillow.
Casper Sleep Hybrid Pillow | $90 | 10% Off | Amazon
This layered fill means you'll use the pillow for longer, and it'll support you for just as long. They describe it as "marshmallowy," which is very cute—I'm sensing a theme in the copy here—and mention it won't flatten during its long life. Sounds dreamy!