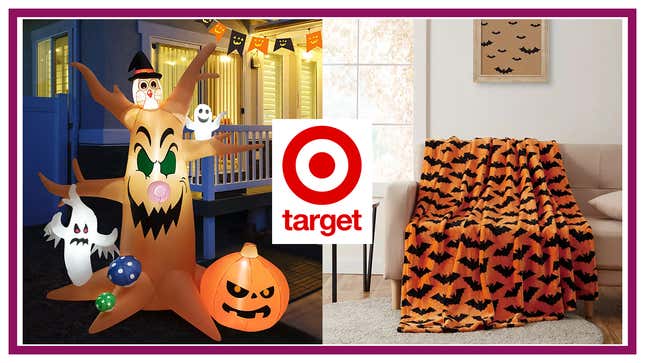 There's no better way to celebrate Spooky Season than with a trip to Target. And that counts online, too, where our favorite retailer is offering a bunch of discounts on everything you need for fall and Halloween. Think ghostly lawn decorations, skull-themed throw pillows, and all the candy you (and your neighbors) can eat. With nearly 1,600 items on sale (!), you'll find everything you need to get in the holiday spirit.

Halloween costumes, decor, lights, party supplies, and accessories | Major discounts | Target
We're not sure we've ever seen a more complete collection of Halloween goods, to be honest. Like with any Target trip, even just the browsing is fun. And whether you're looking for yourself or a gift, the options are varied and endless. Do we need a Halloween wreath, spooky children's books, or paper lanterns shaped like pumpkins? With these discounts, pretty sure the answer is yes.