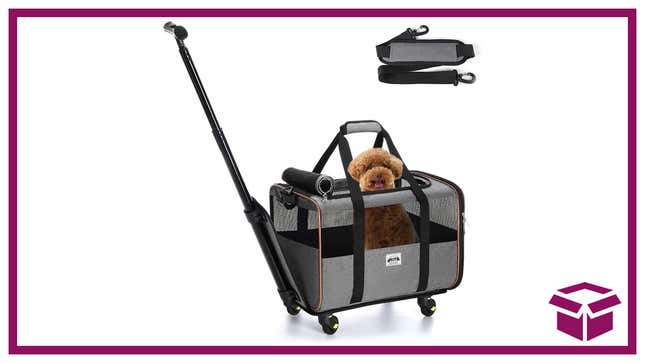 Take your little pup or kitty everywhere you go with their own luxurious little wagon to pull them around in. This durable pet carrier can comfortably house cats or dogs up to 20 lbs. and can either be wheeled around or carried via the strap. The telescopic handle makes it super convenient to bring drive your pet around through busy airports or any other public spaces. This cat and dog carrier is even airline-approved meaning it is designed to meet TSA standards and fit under the seats of most major airlines—no need to worry about your furry friend being stuck with the rest of the checked luggage.
Snacktaku Drinks Pepsi's Time-Jumping 1893 Cola Flavors
Lekesky Rolling Pet Carrier | $60 | Amazon
Normally this airline-approved pet carrier goes for $90 but right now it's discounted down to $60.