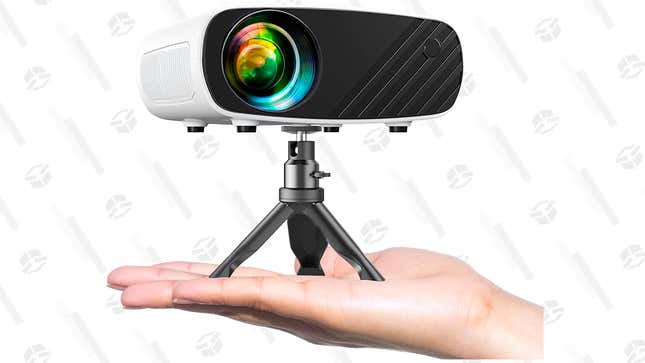 This pocket-size projector for iPhones is a stunner—and a great way to make your friends watch movies with you. It includes a tripod and travel case, so you can take it with you anywhere! Because there's never a better time to make your friends watch Fire Walk With Me and then sit around logging it on Letterboxd.
Mini Projector for iPhone | $63 | 65% Off + Coupon | Amazon
This portable projector plays your movies in crisp, high-contrast, 1080p detail—no matter where you are. Outdoors? Sure. Indoors? You better believe it, babe. It's also a rising star on Amazon's bestselling projectors list. Movies: now more than ever.