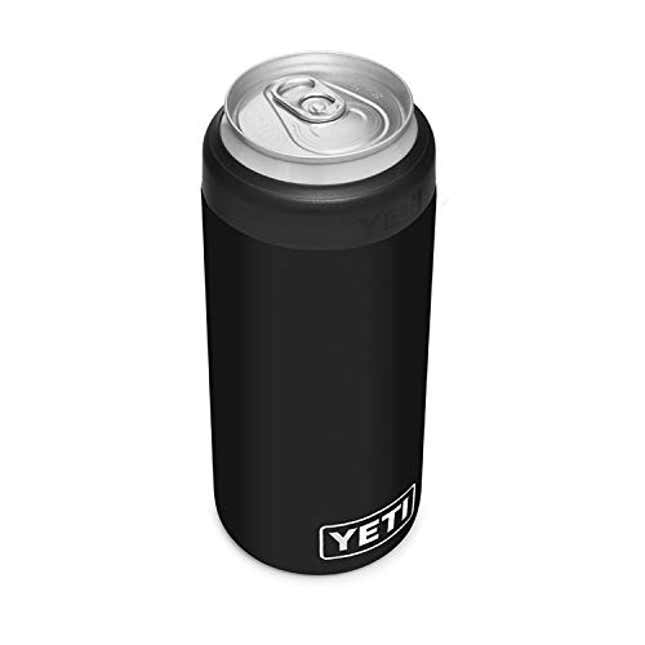 When it comes to prioritizing your comfort and satisfaction in drinkware, there's a noteworthy product on Amazon that stands out - the highly notable YETI Rambler 12 oz. Colster Slim Can Insulator. With both a sleek design and advanced functionality, this item presents a seamless solution for maintaining the temperature of your favorite canned beverages.
While there are many options available on the Amazon market, the YETI Colster Slim Can Insulator stands out due to its carefully considered design and impressive performance. This insulator is specifically constructed with a double-wall vacuum that genuinely keeps your beverages truly cold. It's perfect for 12 oz slim cans, spiked seltzers, and canned vino, and is ideal for chilling out during cabin trips and beach days.
The engineering feat of this insulator doesn't end at its remarkable insulating ability though. The Load-and-Lock gasket system is another brilliant feature. With only a simple quarter-turn, users can seal in the chill and keep their beverages at the perfect temperature. Moreover, the robust YETI thick gauge steel makes it more durable and stronger than typical drinkware.
The YETI Duracoat color adds to the insulator's appeal as well. No worries about cracking or chipping since Duracoat is built for outdoor action, making this insulator superbly versatile for every adventure. Plus, it's dishwasher safe and measures a compact 2.25 in x 6 in, making it easy to clean and practical for any outdoor excursion.
Without a doubt, the convenient and efficient nature of the YETI Rambler 12 oz. Colster Slim Can Insulator from Amazon makes it a wonderful addition to your gear. At 50% off for Prime Day, and delivering unparalleled performance, maximum convenience, and the sheer joy of a perfectly chilled beverage, there's no better time to buy.