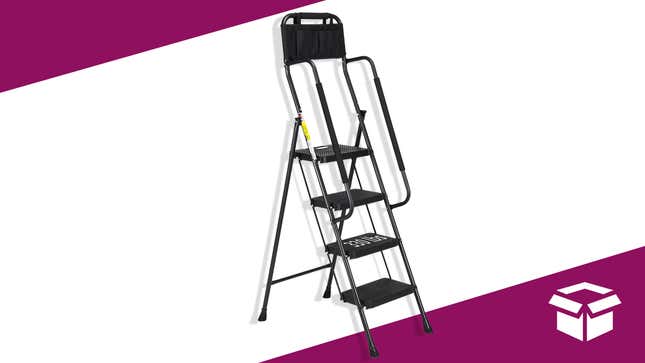 Father's Day is just around the corner. Do you have your gift picked out? Not to be too cliche but nearly all fathers love tools and anything to help with upkeep around the house. This four-step ladder has foam grip handrails for added safety while ascending and utilizes a safety buckle design. This means that when your weight is pressed onto the step, it locks the added in place to stay stable. With a 330 lb. weight capacity, this portable ladder can be used for projects in any room of the house.
HBTower Four Step Ladder With Handrails | $85 | Amazon
This folding step ladder is typically priced at $130. Right now, you can find it on sale for just $85 — that's a 35% discount.