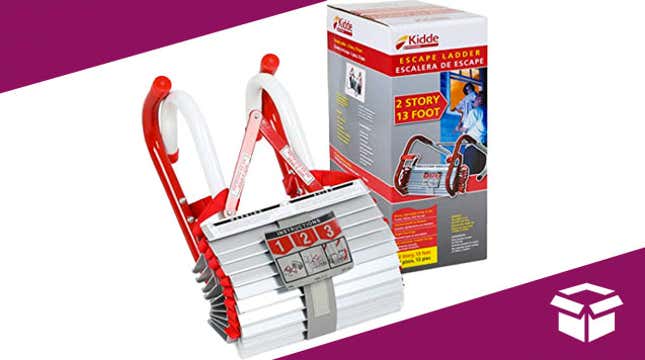 Are you prepared for the unexpected? Fires can happen at any time, and having a reliable escape plan is crucial for your safety and that of your family. That's where the Kidde Fire Escape Ladder comes in! This 13-foot ladder with anti-slip rungs is the Amazon #1 bestseller in Fire Escape Ladders, and for a good reason. It is easy to use, lightweight, and can support up to 1000 pounds. The ladder deploys quickly and can be easily attached to any window sill or balcony railing, providing a safe escape route from upper-story windows. The ladder is made from durable materials that are resistant to rust and corrosion, ensuring that it can be used for years to come.
Kidde Fire Escape Ladder | $36 | Amazon
Don't wait until it's too late! Purchase the Kidde Fire Escape Ladder today and have peace of mind knowing that you and your loved ones have a reliable escape plan in case of a fire emergency. With its affordable price and the current 43% discount on Amazon, there has never been a better time to invest in your safety.