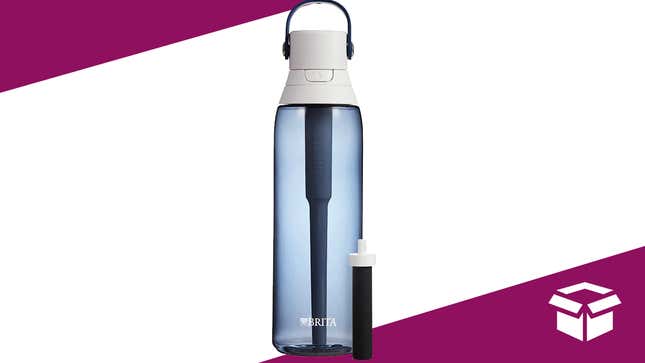 If you're like me and drink an obscene amount of water, you probably like water cold and good-tasting. I mean, everyone does, but you're a connoisseur, right? We're kind of obsessed with this Brita filtered water bottle that's currently $20 at Amazon. The straw feature works the same way one of those big 'ol Brita pitchers works, filtering out impurities and weird tastes and leaving you with fresh, clean water.
Brita Insulated Filtered Water Bottle with Straw - 26 oz | $20 | 13% Off | Amazon
Plus, this thing insulates absurdly well, so that good-clean water is also ice cold! Perfect for summer sipping. And hey—it's dishwasher safe. That's always a bonus. Buy this perfect water bottle at Amazon while it's only $20 and enjoy a summer of ice cold, beautiful-tasting water.