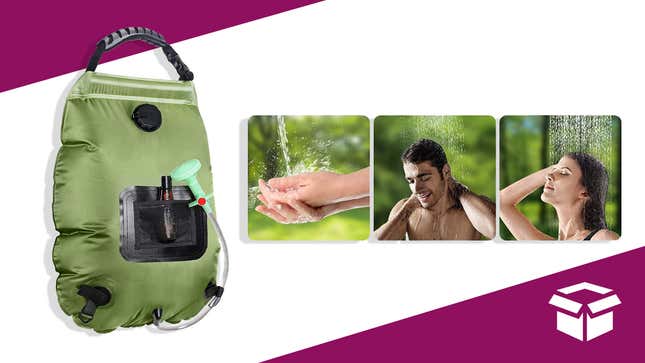 Are you someone who loves outdoor adventures, camping, or hiking? That's all fun and dandy but you know how important it is to stay clean and hygienic while away from home? What do you do when there's no shower in sight? Enter the travel shower bag. Just fill it with water and hang it on a tree branch, your car, or whatever else is around you—an instant shower. You can get roughly three showers in on a single fill so it's great for small groups.

Snacktaku Drinks Pepsi's Time-Jumping 1893 Cola Flavors
Unniweei Solar Portable Camping Shower Bag | $22 | Amazon
The camping shower bag is currently 45% off. That brings it down from the full price of $40 to just $22. Make sure to take it with you on your next camping trip or to your next overnight music festival.