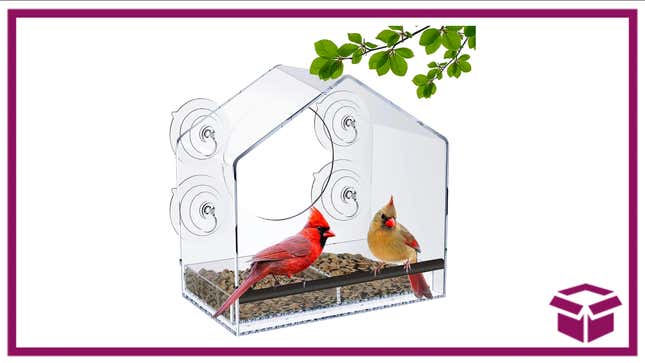 Birdwatching can be a fun, stress-relieving activity. There are so many different varieties, and they're always energetic, flitting around from place to place. Unfortunately, sometimes it's hard to see what they're up to in traditional bird houses, so once they disappear into that little hole, they're hidden out of sight. That's an easy problem this Jarkyfine Clear Window Bird Feeder can solve.

Jarkyfine Clear Window Bird Feeder | $16 | Amazon
This bird feeder attaches to your window with suction cups and is completely clear, so you can watch every bird that stops by to have a snack. Its powerful suction will keep it right in view, and you can see all your birdy friends having fun! Right now, you can get it for just $16, which is 20% off its regular price of $20. That's a small price to pay to be able to see all the birds you want whenever you want! Be sure to snatch it up before the sale ends.