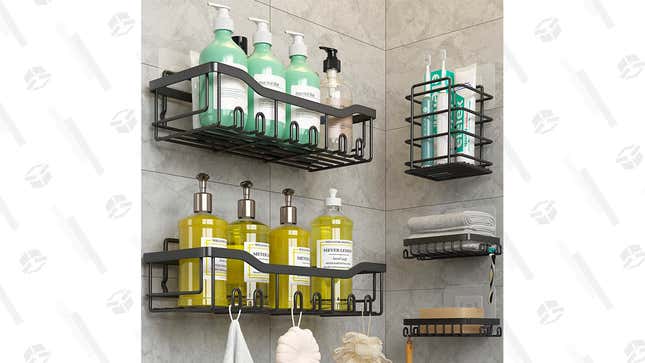 I am a person of many shower bottles. Jumbo shampoo and conditioner, exfoliating scrub, body wash, face wash, a hair mask for dry days—you get the idea. It's what the internet is calling the "everything shower." I have a "system," but I know it could be better, and these shower shelves are pretty alluring.
Coraje Shower Caddy - Shower Shelves (5-pack) | $29 | 36% Off | Amazon
For one, no drills required: a strong peel-and-stick adhesive helps these shelves hold up to 40 pounds. Also, it comes with five—two shower caddy-size, two soap holders, and a taller one that makes toothbrushes feel comfortable. So really, these could go anywhere in your bathroom that you need a little more space. Congrats to the maximalists—because we win this round.