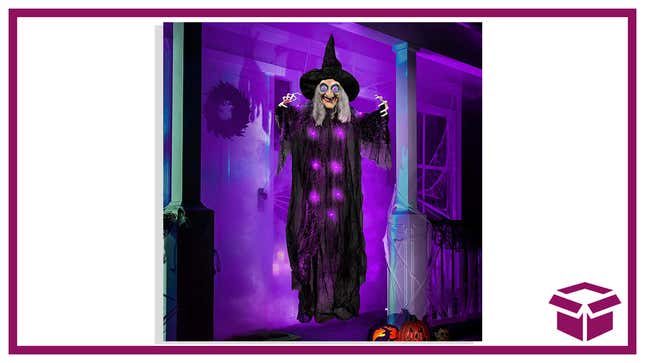 They can't keep getting away with it! Feels like Summer just started and we're already onto Halloween sales earlier every year but Joyin has a nice 33% off deal on a talking, sound-activated witch decoration that might even look better with some wear from the heat. At 72" tall, she looks best sitting surrounded by green lights to accentuate her youthful features. Early deals mean you don't have to wait for full price on decorations you'll get anyway later on.
Talking Witch Decoration | 33% Off | Amazon
Halloween decorations are good all year round for a lot of people and this one won't disappoint either.