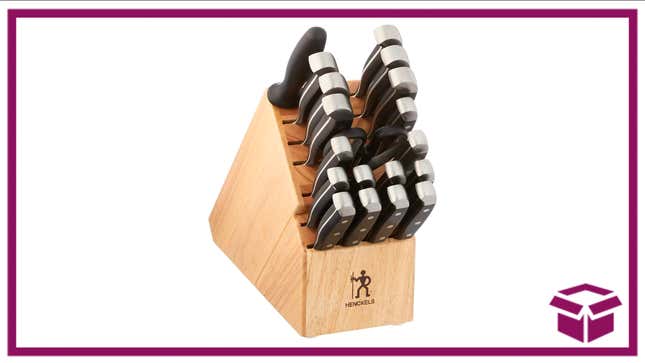 A good set of knives is a must for any home cook. You never know when you're going to need to dice some chicken breast, chop up some veggies, or carve up a nice, juicy turkey. It's just a good idea to keep great silverware on hand, especially the kind that can chop things up. But it can be rare to find decent knives without paying an arm and a leg. If you want a good quality set that'll last you quite a while, you're going to have to be willing to part with some cash. But lucky for you, if you're in the market for a new set of knives now, Amazon has you covered with an amazing deal right now. 
Snacktaku Drinks Pepsi's Time-Jumping 1893 Cola Flavors
Henckels 20-Piece Knife Set with Block | $230 | Amazon
You can get the Henckels 20-Piece Knife Set with Block right now for just $230, which is a massive $280 off its normal price. That's a savings of 55%! And for that price, you get everything you could ever ask for out of a knife set: a 3-inch and 4-inch paring knife, 5-inch utility knife, 5.5-inch boning knife, 6-inch utility knife, 7-inch santoku knife, 8-inch chef's knife, bread knife and carving knife, steak knife set of 8, honing steel, kitchen shears, and the knife block to store everything in. Plus, these ultra-sharp blades can just go straight into the dishwasher for easy cleaning. If that sounds like something you need in your home, better grab your set now. This deal won't last long.