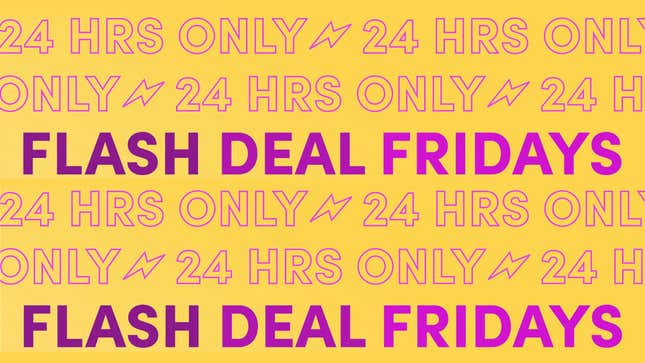 Flash Deal Friday comes once a week at Wayfair, with deals that last for 24 hours exactly then—poof! Gone! Seek out the furniture purchase you've been putting off or just browse for decor. We have some ideas for you—like a sleek corner bookcase and perfect WFH desk.
Flash Deal Friday | Wayfair
But if you see it, seize it. These deals are kaput by Saturday morning—and you wouldn't want to miss out on a tricked-out coffee table, right?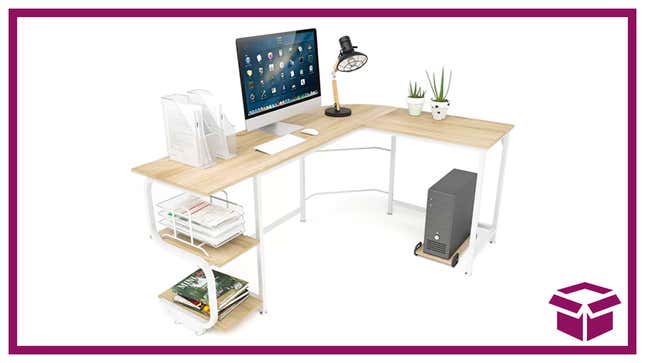 For $119, this desk gives you a lot of surface area. Big monitor, file storage, the works. You also can choose which side the L shape sits on—it's modular to fit your office space.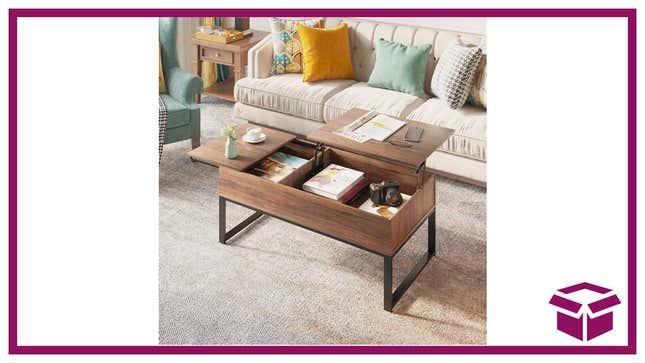 I am very excited about this coffee table, which contains storage and extends up, so you can work at a desk, from your couch. It seems fit to store your board games in here since it has a puzzle-box quality.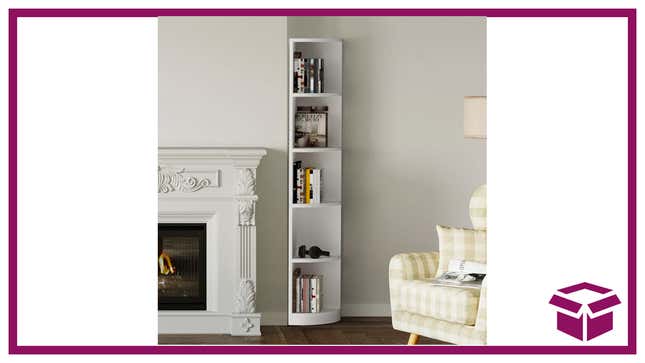 This bookcase is also a great buy—it's slim, and slides right into the corner of the room, giving a little dimension and ~intrigue~. Its smooth, rounded edges are a nice touch!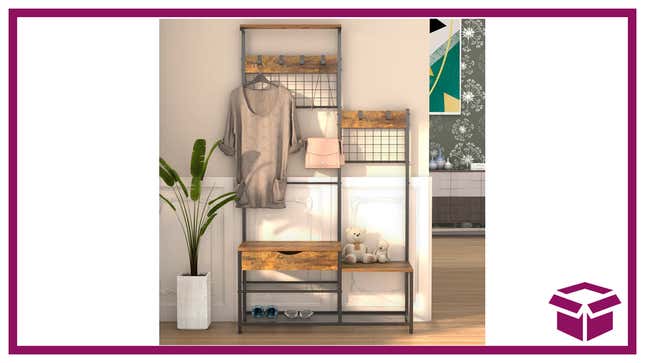 This entryway "hall tree" holds your jackets, shoes, and bags in one convenient place. It looks nicer than a typical line of coat hooks—and can hold up to 350lbs, which I am sure you are not putting on there!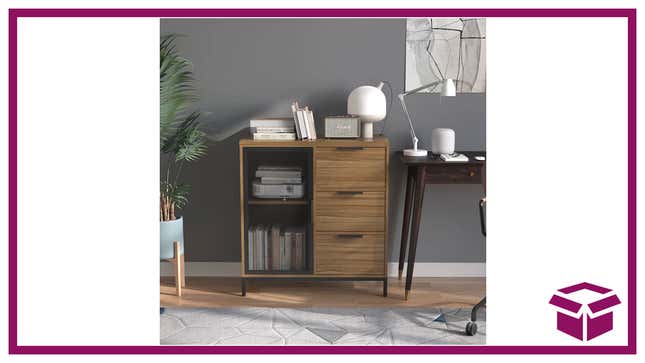 This is just a really nice storage cabinet with deep drawers and a metal mesh "display" window for neatly stacking your stuff. Place a record player on top of it for all I care.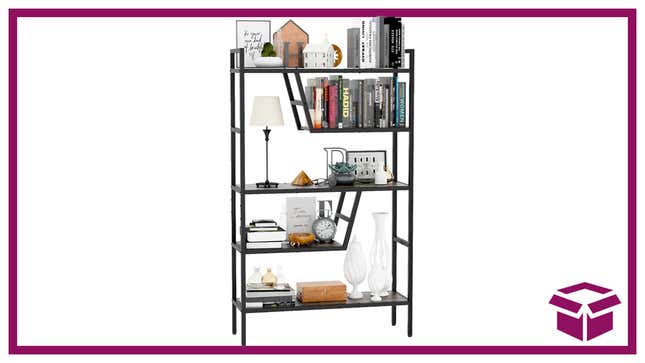 Finally, this minimalist steel bookcase has an interesting "cutout" design to display taller items. It's quirky! It's cute! But it's still tasteful, you know? One of Wayfair's more interesting shelves.