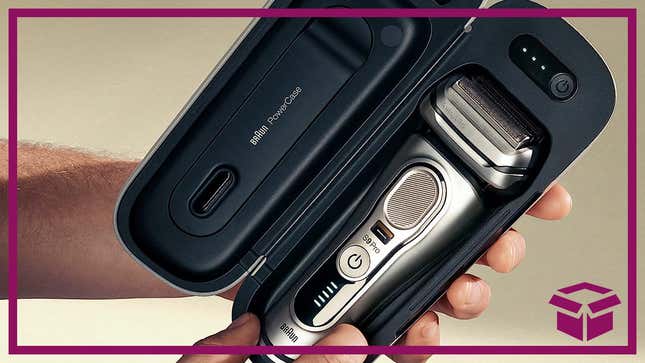 I'm a big fan of the electric razor. When I use a standard one, it always irritates my skin — especially on my neck — leaving me with a bad razor burn. Not with an electric razor though. You're able to achieve an incredibly close shave and leave your skin feeling great. If you're looking to make the switch, Braun has one of its bestselling razors on sale for 11% off. This Series 9 Pro waterproof shaver comes with a charger, cable, cleaning brush, cleaning cartridge, and travel case. Though, the travel case has a battery in it. It can charge your razor while not in use, giving you up to six weeks of use. No need to bring any of those extra cables to the hotel or Airbnb.

Braun Electric Razor Series 9 w/ PowerCase | $340 | Amazon
Right now you can save 11% on the Braun Series 9 Pro razor. Keep your beard or mustache in tip-top shape while saving $40.