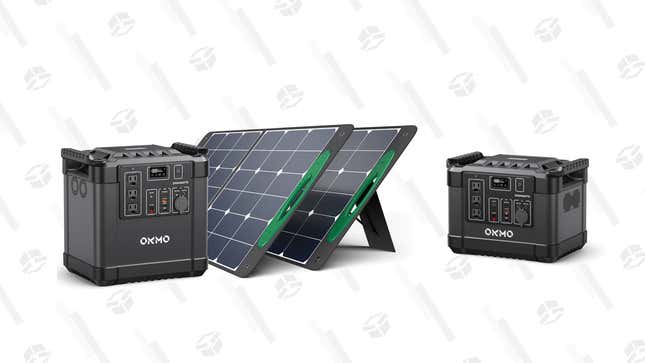 Okmo 1000W Portable Power Station G1000 | $600 | Okmo | Promo Code OKMOG1000
Okmo Solar Generator 2000W SG2000P (+ Solar Panels x 2) | $1,500 | Okmo | Promo Code OKMOG2000P
Going camping is a great way to disconnect from technology and get in touch with nature ... for some people. Not me, I just want to kick back and play Mario Kart while drinking a freshly made smoothly in Zion National Park. It's also just, ya know, good to have emergency backup power when you drive off into the wilderness. In any case, you can achieve what you need with a portable power station from Okmo. The 1000W power station is $200 off right now (Promo Code OKMOG1000) and the 2000W one is $700 off (Promo Code OKMOG2000P) which also comes with two 100W solar panels. Each power station has 3 USB-A ports, 1 USB-C port, one DC car port, and 3 AC outlets.