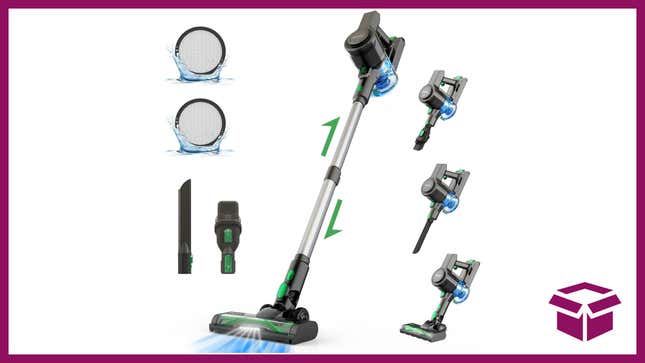 Today is the best day to upgrade your vacuum cleaner because this Vactidy V9 Cordless Vacuum is currently 63% off, making it just $110. This cordless stick vacuum cleaner works on all floor types, is incredibly light, can swivel with ease, has up to 45 minutes of battery life, and has a high-efficiency filtration system.
Vactidy V9 Cordless Vacuum | $110 | 63% Off
The Vactidy V9 Cordless Vacuum is the kind of vacuum that other vacuums want to be. It'll make your neighbors jealous, have the dust fearing your name, and it'll keep things clean too.