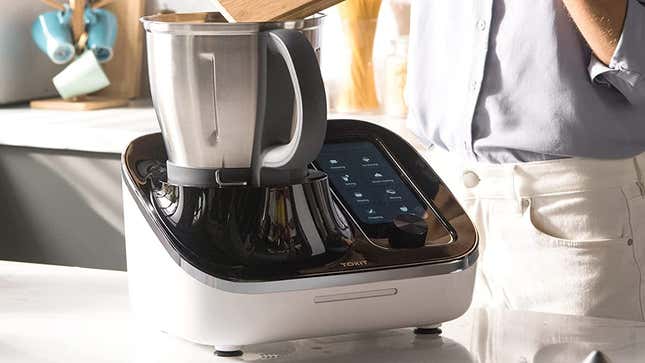 Looking for inspiration in the kitchen? This robot cooker food processor might be just what you need. Its listing mentions it can handle 21 different cooking functions including sous-vide, emulsifying, mixing, blending, stirring, whisking, kneading, grinding, and ice crushing—some of those I've actually heard of! The 7" touchscreen can display easy-to-follow recipes right at the unit while you're cooking. It's Wi-Fi enabled so you can access a nearly unlimited database of recipes to expand your culinary horizons.

Omni Cook Robot All-in-1 Food Processor | $599 | Amazon | Clip Coupon
The recipe robot multi cooker is currently $200 off, but you can save an additional $200 simply by clipping the coupon on the product page.