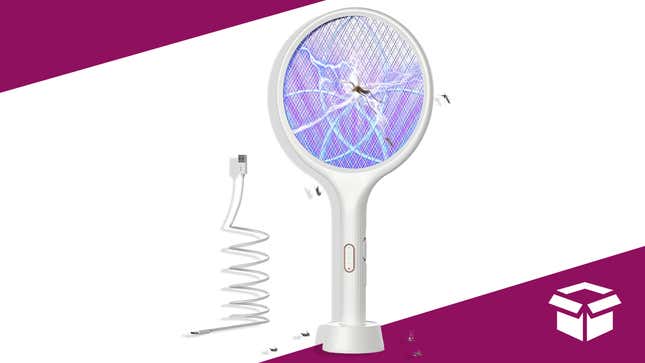 It's lovely to spend your summer nights in the backyard except there is always one problem ... the bugs. Take care of those pesky mosquitos with this bug-zapper racket. It has three layers of nets to increase the odds of contact with those flying pests and has a light built-in to attract them. The bug-zapper has two modes. Auto Mode allows you to prop it up and turn it own, letting the mosquitos fly to it. Manual Mode is what it sounds like. Just pick it up and swing it around—it is a racket after all.

Electric Fly Swatter | $21 | Amazon
The electric fly swatter normally goes for $30, but right now you can get it for 30% off.