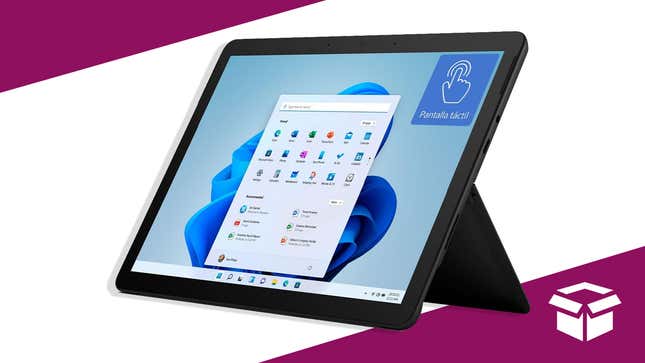 This 10.5" touchscreen laptop is highly portable and can be used effectively as tablet. You wanna know specs? Let's look at specs. We've got 8GB of memory along with a 128GB SSD and it's powered by an Intel Pentium Gold. You can get up to 11 hours of battery life on a single charge. A great addition to your workflow if you're looking for a simple device to engage with web apps, read and send emails, or utilize the Microsoft Office suite of software.

Microsoft Surface Go 3 | $389 | Amazon
This offer is for the device only (all accessories are sold separately), but you can get the Microsoft Surface Go 3 for just $389. That's a 29% discount from its list price of $550.