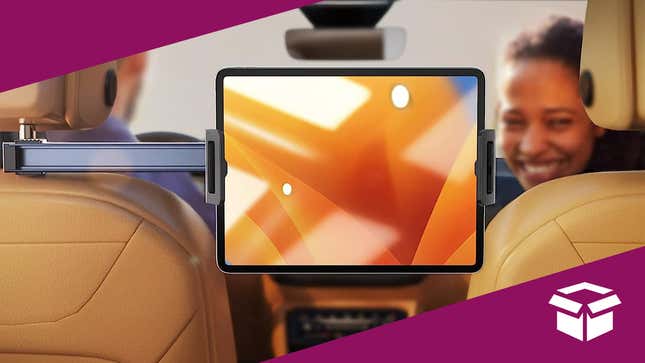 When my sister and I were little, we had one of those small TVs with a built-in VHS that my dad would hook up in between the driver and passenger seats on a milk crate with bungee cords for long car trips. We kept a handful of tapes in the car and must have watched Shrek over 50 times on all those drives. Kids (and parents) today have it even better. This iPad holder is easy to set up and now they're truly limitless content available to stream or download to it. These kids can watch both Shrek and Shrek II.
Lisen iPad Holder for Car Tablet Mount Headrest | $24 | Amazon
The iPad holder is currently down 20%, bringing the price from $30 to just $24.