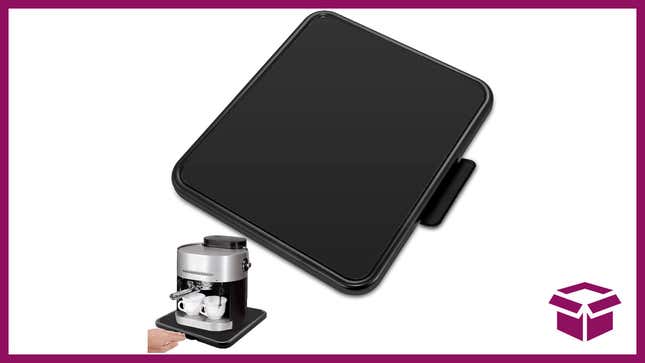 If your kitchen is becoming a bit cluttered, then it could be time to invest in this Kitchen Caddy Sliding Tray, which is 15% off thanks to a clip coupon, and only $32 as a result. This tray is made to be really durable, and can easily hold a coffee maker or toaster, or anything that fits, and then roll it out when needed, or roll it away when not.
Kitchen Caddy Sliding Tray | $32 | 15% Off | Clip Coupon
The Kitchen Caddy Sliding Tray is at its best when you've got hidden shelves or nooks and crannies to put things in, and it can really help if you need to rotate different bits of kitchen technology out every so often.