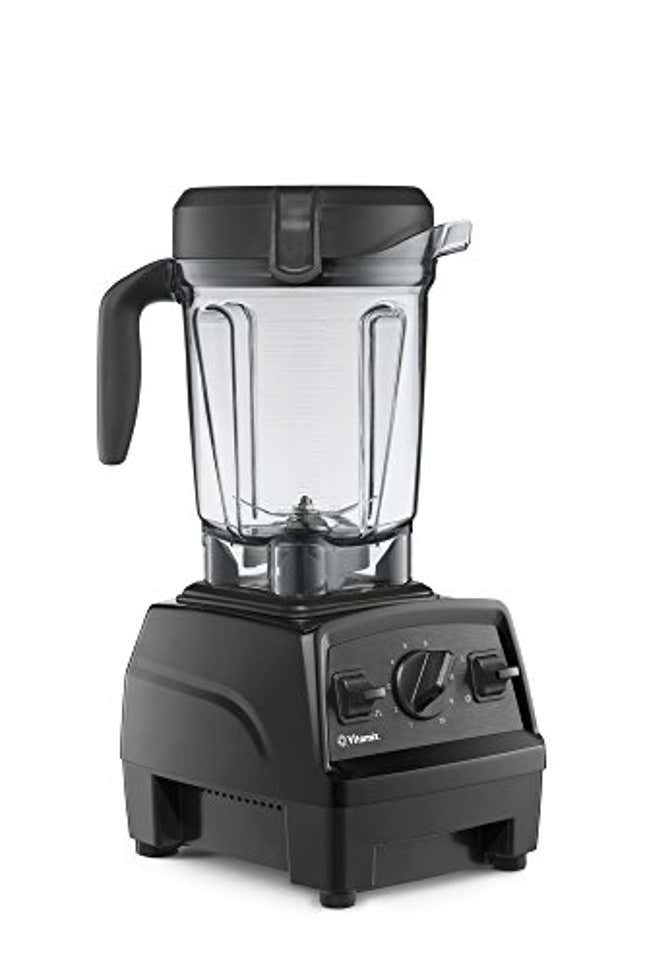 The Vitamix Explorian Blender is one of those kitchen investments that will echo its value in every smoothie, soup, or sauce you make. With a range of usability options that make it a cut above other standard blenders, this is one item that deserves a special place in your kitchen.
The blender's ten variable speeds allow unparalleled control over texture, enabling you to achieve the smoothest purées or heartiest soups with culinary precision. Whether you're after chunky salsas or thick vegetable soups, the Pulse Feature layers coarse chops on top of smooth purées, allowing for an array of diverse recipes.
Change the way you deal with batch cooking and entertaining with the Vitamix Explorian Blender's low-profile 64-ounce container. Perfect for family meals, it easily fits under most kitchen cabinets making it a great space-saving solution.
One of the standout features of this blender is its hardened stainless-steel blades. Manufactured with aircraft-grade stainless steel, these blades are tough enough to handle the hardest ingredients. This means you get the same quality results from your first blend to your last.
Cleaning the Vitamix Explorian Blender is effortless, another tally point for its user-friendliness. A simple drop of dish soap and warm water is all it takes for the blender to clean itself in 30 to 60 seconds.
Opting for this professional-grade blender also means receiving an accompanying low-profile tamper, cookbook, and an introduction booklet. The deal gets sweeter with the inclusion of a 3-year full warranty.
The blender's container and lid are dishwasher-safe and made of BPA-free Eastman Tritan, prioritizing your health and safety. This level of thoughtfulness to consumers' wellness, coupled with expanded utility, is part of the reason the Vitamix Explorian Blender is an all-round standout product.
Available with $100.00 off for Amazon Prime Day, there's no question why this blender is a must-have addition to your kitchen or the perfect gift for a loved one. Comfort, precision, and durability - this product delivers where it promises! Make the choice and experience transformative culinary creativity with the Vitamix Explorian Blender.