Perhaps just as pervasive as the famed junk drawer, or the stash of plastic bags under the sink we'd feel guilty just throwing away, everyone has that one chaotic shelf or cabinet where they keep their food storage containers.

A mismatched assortment of things acquired over the years from to-go orders, potlucks, and one-off purchases at the grocery in sets of two or four, it can easily devolve into the place where lids disappear. Aside from the chaos, most of the containers you've collected are probably less than ideal. Dark containers can help conceal food, and flimsy ones can result in your work lunch turning into a sad liquid mess at the bottom of your bag. If this sounds familiar, it may be time to upgrade your stash by responsibly recycling your current mish-mash, or even just adding a few more purpose-built containers. Here are some of my all-time favorites:
These Rubbermaid food storage containers are an Amazon (and reader) favorite for a reason. The set is inexpensive and comprehensive, with a range of sizes for every need. The lids and bases also lock for nesting storage, with one lid fitting several different sized containers, increasing the odds that you'll be able to quickly locate the right lid size for your container. If you ever find yourself wanting more of a certain size, you can also purchase additional sets of Easy Find containers in specific sizes; they'll still nest, lock, and store the same way. They're also built from durable plastic that won't warp and is dishwasher and microwave safe, and the lids also create a tight seal that won't splash or leak. If you just want one set, this is definitely the way to go.

G/O Media may get a commission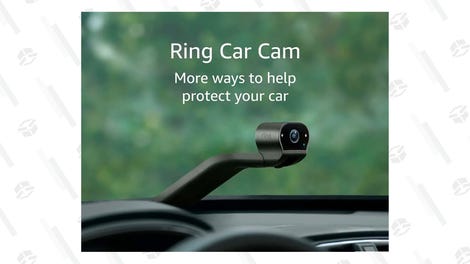 While the Easy Find Lids are fine for on-the-go, if you want an upgrade, the Rubbermaid Brilliance line is designed for making lunch packing easier. Included inserts allow you to easily pack several things in one container, making the whole process more streamlined. (It also reduces the risk you'll get to the office and realize, belatedly, you left your side of grapes sitting at home.) And while the Easy find lids are good at preventing leaks, these will allay any fears of your soup winding up on your laptop. Latches will keep the lids on even under pressure, and a removable gasket creates an airtight seal. I particularly like the salad and snack set. You can pack a surprising amount of greens in there, and wait to mix toppings and dressing until the last minute. Even if you aren't a salad person, it can come in handy for bowls. I've separated out rice and beans from burrito bowl toppings like guac, cheese, and salsa, allowing me to easily heat just want I want, adding toppings later.

Glass food containers are heavy and don't nest well, but provide other advantages if you have the space. They'll never absorb smell or color long-term, even if you leave something in there way too long. They also give you more options for reheating: if you buy treated glass, like borosilicate, it will be oven- as well as microwave-safe. Not all oven-safe glass is borosilicate, however. OXO's leakproof glass containers are, however, and come in a set with convenient, leftover-friendly sizes. If you'd rather meal prep and store, their borosilicate glass bakeware also comes in sets with a variety of lids. The non-latching lids, however, are not leak-proof but will do a good job of keeping food fresh before and after its cooked.

Most foods are going to be perfectly fine in classic storage container designs. But some things really do need as little air exposure as possible. Normal containers can't make a perfect vacuum, but if you want to make your coffee beans last as long as possible, it's hard to beat Prepara's glass containers. A one-way valve removes all excess air from the container–and continues to allow it to flow out as the beans degass, or let off CO2 as a result of the roasting process. Tea snobs, this can also be a good way to keep your loose leaf fresh. Really, any dry good you might want to hold onto for a while in your kitchen, from dried herbs to nuts, will last way longer in these. They are pricey, however, so it's not worth investing in a new set for cereal your family eats within a week.

RIP, those sad bags of lettuce and other delicate produce that is gone before its time. If you find yourself unable to finish off herbs or greens quickly enough, Rubbermaid also makes green savers that can act like mini crisper drawers for your produce. The bottom tray keeps moisture off the produce, and the top lid allows oxygen to flow in and CO2 to flow out, keeping the produce fresh longer. The only thing to be aware: cutting or washing produce will counteract the effects. Washing them will allow too much moisture to build up (though some is good!), and cutting produce accelerates the spoiling process.

---