Lamicall Tablet, Phone and Laptop Stands | Amazon
Want to hurt your neck? Easy, just keep your phone or tablet laying flat on the tablet while you use it so your head is now facing nearly straight down. If you want to avoid that and just have a much more ergonomic experience while killing time on TikTok, consider one of these stands or mounts for up to 50% off.
Angle your tablet to give yourself the optimal viewing experience. I personally use this exact stand with my Surface Pro in portrait mode.


G/O Media may get a commission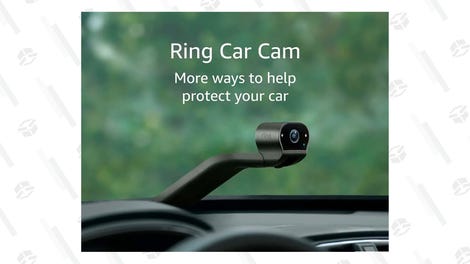 Here you have a tablet stand with a height that can be adjusted on the fly. Give yourself the prime viewing angle no matter what device you're using with it at the moment.
This gooseneck phone holder can flex around into any position. It's an excellent mount for using while in bed—especially with a Nintendo Switch in Tabletop Mode where you remove the Joy-Con controller but play from the Switch's display.
Okay, this shouldn't need to be said out loud but please do not drive with your phone in your hand. Don't sit it on your lap either while trying to use the GPS. This vent clip will place it in your periphery while your eyes stay on the road.
So this phone mount is marketed for motorcycles, but they work equally well on your standard bike as well. This works great while going for a long ride with Strava or some other fitness app opened.
It's pretty easy to find yourself slowly starting to slouch and hunch over your laptop while working for an extended period of time. This laptop riser will lift the screen to eye level so you're less likely to do that.
This tripod stand is great for creators looking to record themselves or take front-facing photos with ease.

Browse your tablet comfortably from the couch or in bed with this pillow tablet holder that sits on your lap.