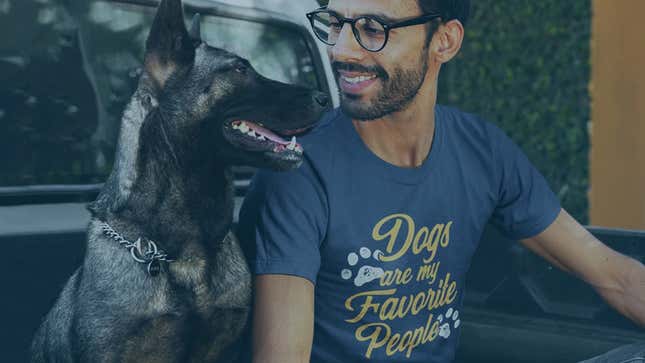 30% off Dog Tees | Famous in Real Life | Use Code COMEBACK30

If you're a pup parent or a doggo enthusiast, this is the deal for you. As we prep for one of the best days of the year, grab yourself a treat too. For the rest of the day, take 30% off all Dog Tees from our pals at Famous in Real Life. They have a pretty great selection of pooch puns for dog lovers, young and old.
I'm a big fan of a classic crewneck sweatshirt and can say that Famous in Real Life has some of the softest in my collection. Each is a cotton/poly blend and holds up after quite a few washes. This one is how I feel every time I got out with my friends; I wish I was at home with my dog. It comes in seven colors to vibe with the others in your closet. I honestly can't think of a better way to display your general unhappiness of being away from your fluffy child.
I have a mug or two in the kitchen from FIRL, and they are not only beautifully designed but can handle the dishwasher and microwave. This one is perfect for a pupper person. This is also one of my favorite jokes from The Hangover. "Are y'all ready to let the dogs out, like who who who?" Because truly, who wouldn't own up to letting all these fur angels out?!
You have until midnight to use this code as you see fit across the site.
---