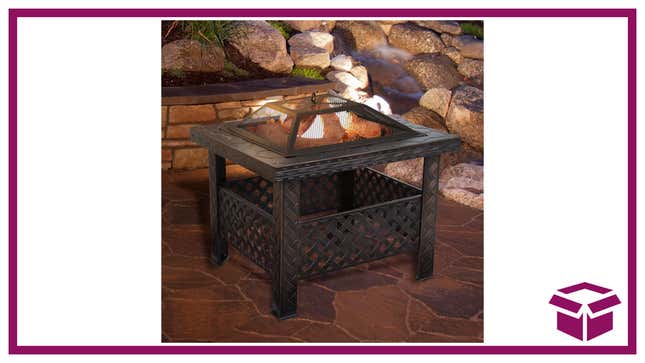 Though it may be April showering wherever you are, it won't be long before your friends are gathering at your patio with marshmallows, drinks, and good tunes. Time to prep the patio. You can grab this fire pit for 67% off at Wayfair and create that idyllic, cozy atmosphere for just $109.
Snacktaku Drinks Pepsi's Time-Jumping 1893 Cola Flavors
24'' H x 26'' W Steel Outdoor Fire Pit | $109 | 67% Off | Wayfair
With a powder-coated, bronze-colored steel finish, this fire pit looks as pretty as it is durable. The fire pit has a convenient spark screen (no errant embers), and includes a fire poker for fidgety guests and a cover for the off season. This has over a thousand positive reviews on Wayfair too. Grab it while it's on sale and gather 'round the fire.