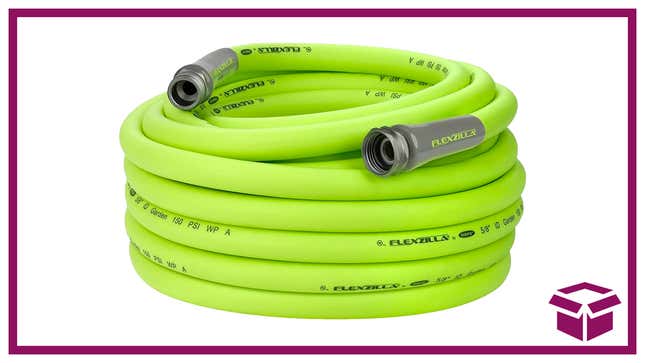 It's about to get hot, hot, hot, and your garden? Parched. Your lawn? Hopefully not beyond repair. You need a garden hose that will do an above-average job—and this $55 hose by Flexzilla is up for the challenge. This leak-free hose is made of crush-resistant, hybrid polymer—which dads definitely understand. But what you need to understand from that? It's just a really strong hose.
Flexzilla Garden Hose 5/8" x 75' | $55 | 49% Off | Amazon
Truly, this long-as-heck Flexzilla hose can bend around corners and coil easily without denting its form. The hose connects to these anodized aluminum ends that are leak-free—so your grass won't have errant puddles where the hose lays. This could be a great gift for dads who are lawn-crazy—as many are. Buy it while it's 49% off, and share the love for Flexzilla.
This article was originally written Erin O'Brien on 6/8/23 and updated with new information by Blake McCourt on 7/12/23 and by Se Jeong Bae 7/13/23.