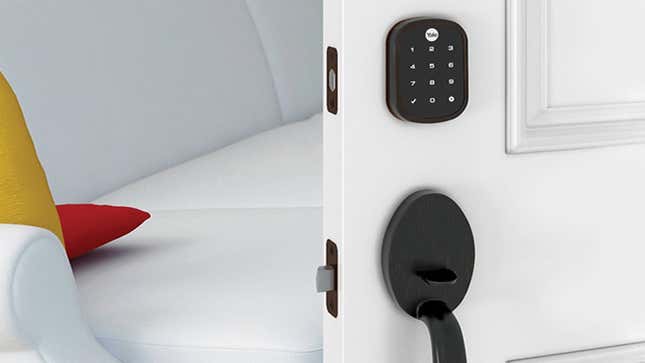 We're not that far away from the keyless future depicted in sci-fi movies. Even when it's still hard to find smart locks that combine modern design with great functionality, the Yale Assure Smart Lock manages to stand out in all areas.

There are different motivations you might have for buying a smart lock, but the main reason you should install one in your home is to be able to control it remotely. This smart device will allow you to open the door to your visitors directly from the phone or using voice commands. It'll also become handy when you get home with your groceries, and don't have a hand free for your keys.
In my case, I found it extremely useful especially when getting home at night: I have no lights around my gate whatsoever, and now I can just trigger the lock from my car.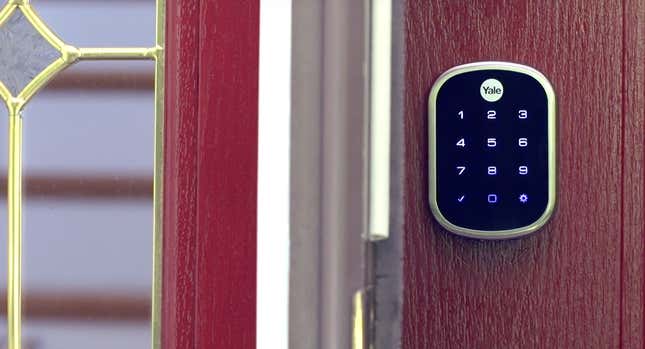 I spent hours researching the best smart locks out there, plus I'd had some experiences with the Schlage model in the past. I had three requirements for my purchase: The lock needed to be easy to install, it had to look good, and it had to work with Apple HomeKit. While the Schlage Sense was a strong contender, I ended up being swayed by the futuristic, key-free design of the Yale Assure.

I'm no handyman, but installing the Yale Assure Lock was extremely easy. If you are being conservative with your budget, I recommend downloading the BILT app, which makes assembly accessible with step-by-step instructions along with 3D demonstrations. It took me less than an hour to remove my old deadbolt and get my new smart lock fully functional.
In the past, I struggled with the Schlage lock while setting it up with HomeKit—they don't make it an intuitive process. However, this wasn't the case with the Yale: The Yale Secure app recognized the new lock right away and connected it to my HomeKit setup seamlessly. And if you aren't quite ready to use it with your phone, setting up a master code with the touchscreen will literally take you a few seconds.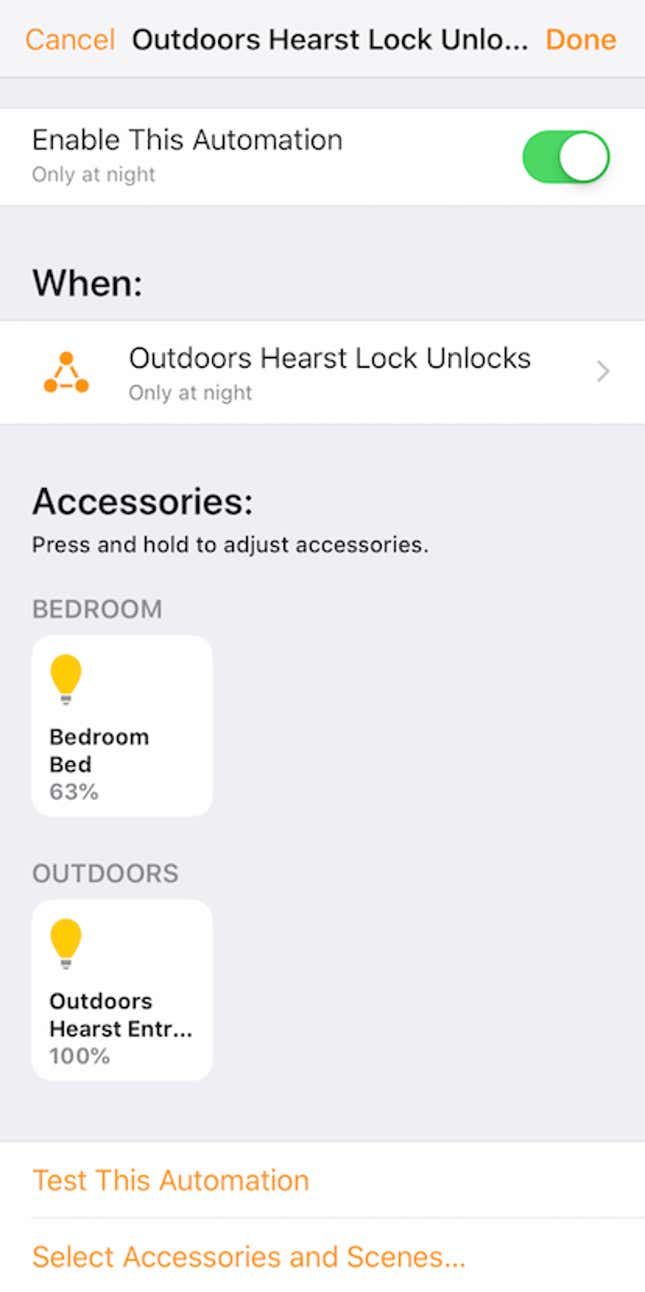 The Nest x Yale version of the smart lock is not compatible with HomeKit, so I was relieved when I found out there is an identical model that is even a little bit cheaper ($199 vs $229) and that I could use with my Apple gadgets. I control all my smart devices from HomeKit, so leaving the lock out of the ecosystem wasn't even an option. Being able to use Siri to check on the status of the lock and to trigger it is one of those things you don't know you need until you try it.
The Automation tab in HomeKit will allow you to unleash a bunch of new capabilities and sync up the lock with other smart devices around your house. For example, when you open the Yale lock, you can ask HomeKit to automatically turn on your lights at night to illuminate your path to the front door.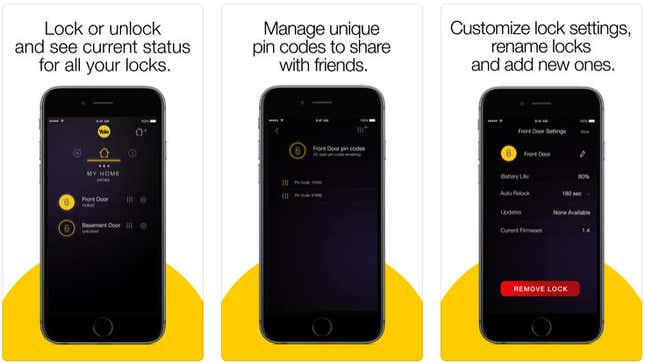 Ever since I installed the smart lock a few weeks ago, I don't think I've opened the Yale Secure app a single time. Yes, it's true that once you connect it with HomeKit you don't really need to be using the app on a daily basis, but the Yale Secure App falls behind some of its competitors.

While it allows you to create up to 25 pin codes for your guests, dog walkers, nanny, etc., you won't be able to set up expiration times. You can either add a 4 or 8 digit number, but it won't allow you to see a history of uses or a timeline that can help you keep your home safe. That's not to say that they can't add this functionality later, but it's a shame it's not available now.
That being said, there are some other unique settings available to users such as the Privacy Button, which will keep the lock "out of business" so nobody can open it even if they have the right codes. The Shutdown Time setting can also disable the lock for up to 180 seconds if the wrong code is entered 5 times.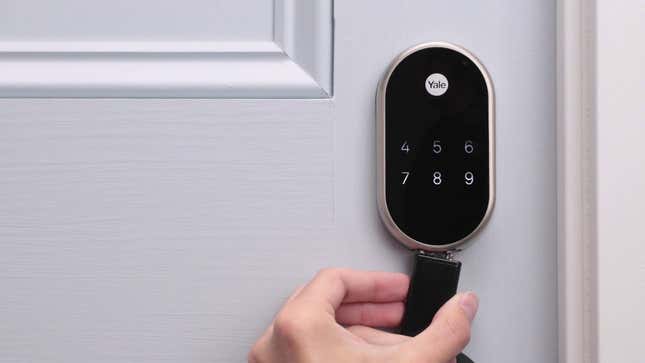 If you end up getting the keyless option like I did, having a back door with keyed access always a good idea, but you shouldn't really have any issues at all. The Yale Assure has a low battery indicator in its touchscreen that will alert you when you need to replace the batteries. You'll also get a push notification through the app.

Are you a procrastinator? No need to worry: You always have the option of using a 9V battery to power it temporarily from the outside. These two options put my mind at ease when I decided to plow ahead and purchase this model.
The Yale Assure Lock is available in several finishes. You can also choose between different keypads.
---