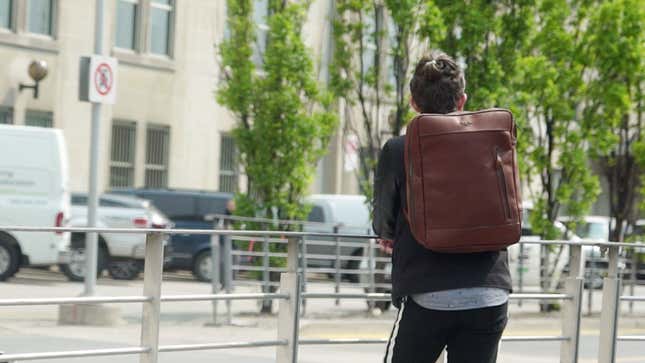 MNML's The Highlander backpack gave me a taste of luxury, and I'm not sure if I can ever go back.
At first glance, the bag is a definite looker—I received many compliments on it as I walked around Brooklyn. And it's beauty isn't just leather-deep. It offers a lot of flourishes you'd expect from a more expensive bag.
The leather is plush, soft and weatherproof, and the straps have a comfortable layer of felt padding. It has beautiful lines of a suitcase or modern streetwear bag, and all of the materials used are top-shelf.
Unlike a regular backpack, it opens up like a briefcase, and the inside is thoughtfully laid out, with a number of large pockets for a multiple outfits for a long weekend. Most backpacks, by comparison, only have one or two long-ish pockets for a laptop or tablet, and the rest of the space is essentially a sack. That means your stuff gets jumbled around and loose clothes get wrinkled. Suffice to say, The Highlander doesn't have this problem.
On the back, you'll also find a dedicated pocket for a laptop. And on the front, there's a nice space for your wallet or passport.
But, it's not perfect. I wish it had fasteners for the excess length in the adjustment straps. And it doesn't have a dedicated holder for a water bottle.
G/O Media may get a commission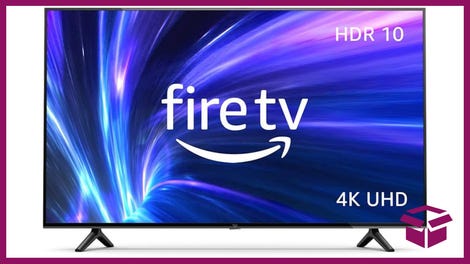 42% Off
Amazon Fire TV 50" 4K Smart TV
To be clear, the Highlander isn't really meant as a commuter/work bag.
It's a little bigger than what you'd want to use riding the subway or for use in school. Think of it more like a backpack designed for a weekend trip, with enough space for two-four days worth of clothes (depending on how often you change your jeans.)
And with a Kickstarter starting price of over $200, it's a tough sell for most people. It's not something I could use everyday or even take hiking (it's far too exquisite for rugged activity.) The bag is so beautiful, I feel a slight sadness knowing I don't travel more than a few times a year.
But if you travel often and want a stylish, comfortable alternative to a leather duffel, you're not likely to get something of a better value than the Highlander. Prices start at $234 for the Highlander Backpack made with leather and canvas, all the way up to the all-leather model for $325 through their Kickstarter campaign.
---