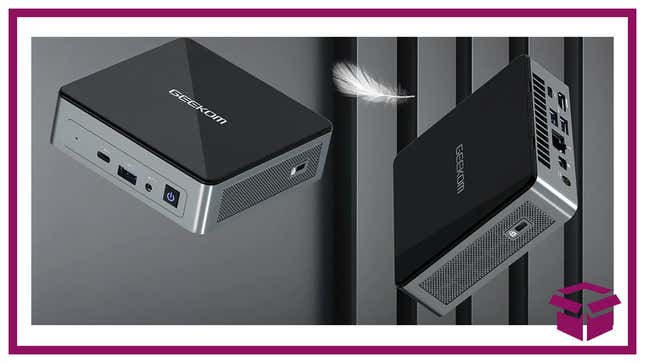 Working from home can be a pain without enough desk space, but with the MiniAir 11 from Geekom, you can fit all your tech in even the smallest spaces. Packed with 8GB memory and 256GB SSD storage, both upgradeable anytime, get all your work done plus some light gaming with one lightweight PC. The MiniAir 11 comes with Windows 11 pre-installed and an 11th-generation Intel Celeron N5095 processor to help check off all your tasks.
Geekom MiniAir 11 | 20% Off and use code: summer5air| Geekom
I love being able to upgrade my PC, no matter how small it is. Having that level of control is important, and the MiniAir 11 can upgrade to 32GB of memory to keep you going through all types of work. Add up to two 4k monitors for side-by-side work and play because we're all looking at multiple screens anyway.
This article was originally published by Riley Blackwell on 7/10/23 and updated with new information by Blake McCourt on 7/19/23.