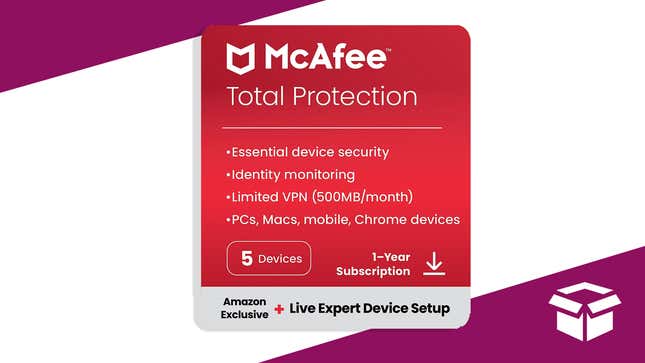 Browse online with peace of mind. This is an Amazon-exclusive package with McAfee security. With it, you'll get access to all-in-one protection which includes a secure VPN from any device, encryption of your internet traffic, a password manager to protect your online credentials, and dark web monitoring.—meaning if any of your email address info is found on the dark web, you'll be notified immediately before it can get into the wrong hands.
McAfee Total Protection 2023 (1-Year) | $25 | Amazon
McAfee Total Protection 2023 will provide you with the essential antivirus software your need and more. Download McAfee for just $25 with this exclusive deal with Amazon.
Originally written by Joe Tilleli on 3/29/23 and updated with new information by Miranda Martin on 5/10/23.