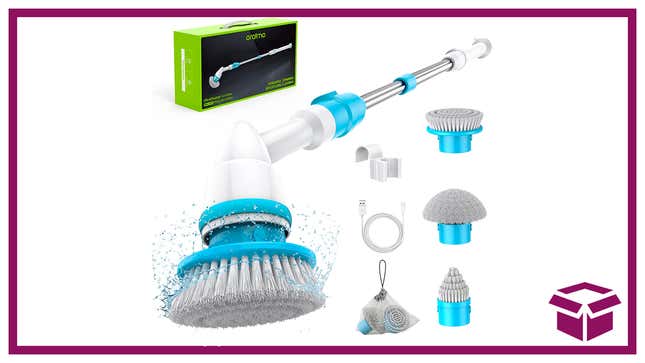 I know you've been putting off deep cleaning your shower. Like, who wouldn't—it's daunting. Deep cleaning your bathroom shouldn't take you a whole day, especially if you have this electric spin scrubber that reaches deep into the grout to clean. Right now, it's 50% off, so your total should be right around $40.
Oraimo Electric Spin Scrubber | $40 | 50% Off | Amazon
This scrubber has two rotating speeds and a variety of brushes for crevices—dome, corner, and flat. Adjust the length to reach the highest tiles—or make it shorter for deep cleaning around your sink. The best part? It's rechargeable with an included USB-C cable—so no batteries are needed. Incredibly easy, totally convenient, and no—cleaning your shower won't take the full day.
Originally written by Erin O'Brien on 6/6/23 and edited with new information by Jason Coles on 4/8/23.