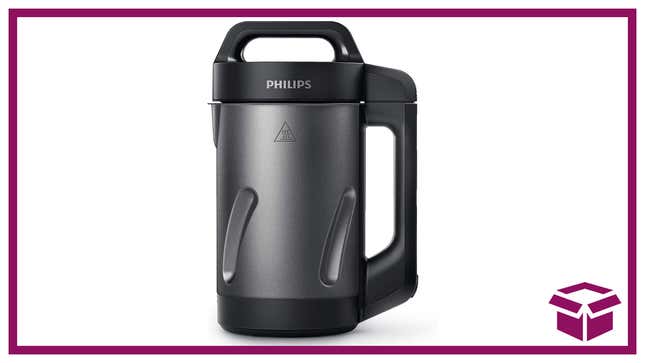 Fresh soup whenever you want it. This soup maker blender heats up its contents while blending and it can be ready in as little as 18 minutes. It has six preset modes depending on your liking—pureed, chunky, cold, compote, smoothies, and even a milk-based soup. You can spend half the year making soup and the other half making smoothies. We are just on the cusp of that transition which makes it a great time to set yourself up with this soup maker machine so you can try everything it can do. maybe enjoy a nice gazpacho soup as it warms up.
Snacktaku Drinks Pepsi's Time-Jumping 1893 Cola Flavors
Philips Soup and Smoothie Maker | $130 | Amazon
This cooking blending for soup comes with a recipe book including 38 different recipes. Right now, the Philips soup and smoothie maker is down 13% off, bringing the price to just $130.